Whale Watching
We will primarily be focusing on finding whales on these trips, but we always keep our eyes out for a variety of dolphin/porpoise species along with sea lions and birds. From Nov/Dec – April, California Gray Whales will be the targeted whale species; although we will never pass by a cooperating whale of another species. May-October generally provides a good chance of seeing Fin Whales, Humpback Whales, and Minke Whales. During the summertime in particular, when the water is warmest, is when we have our best chances of seeing Blue Whales.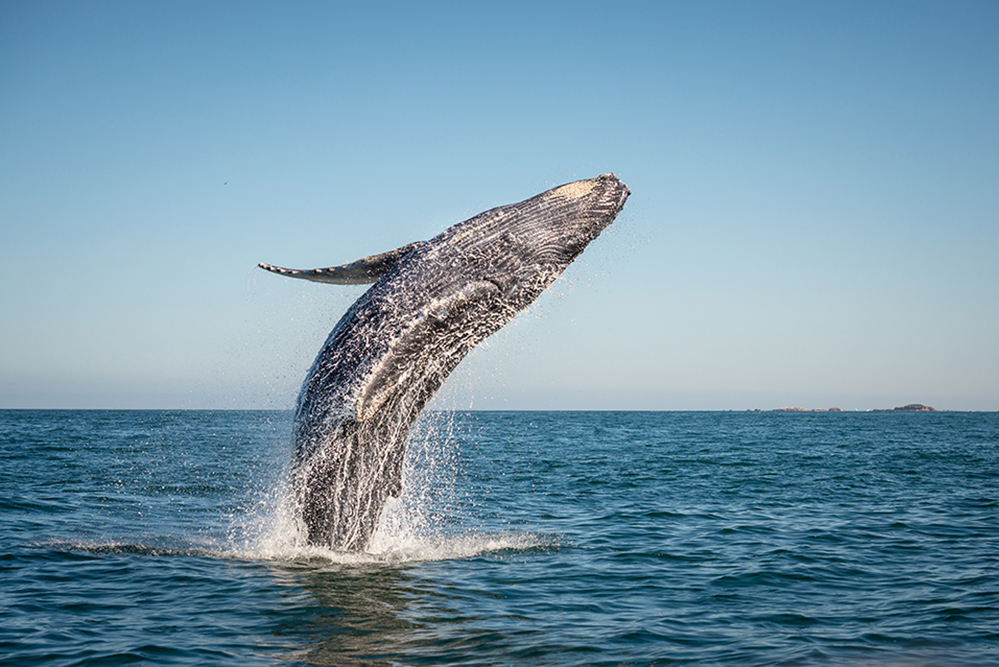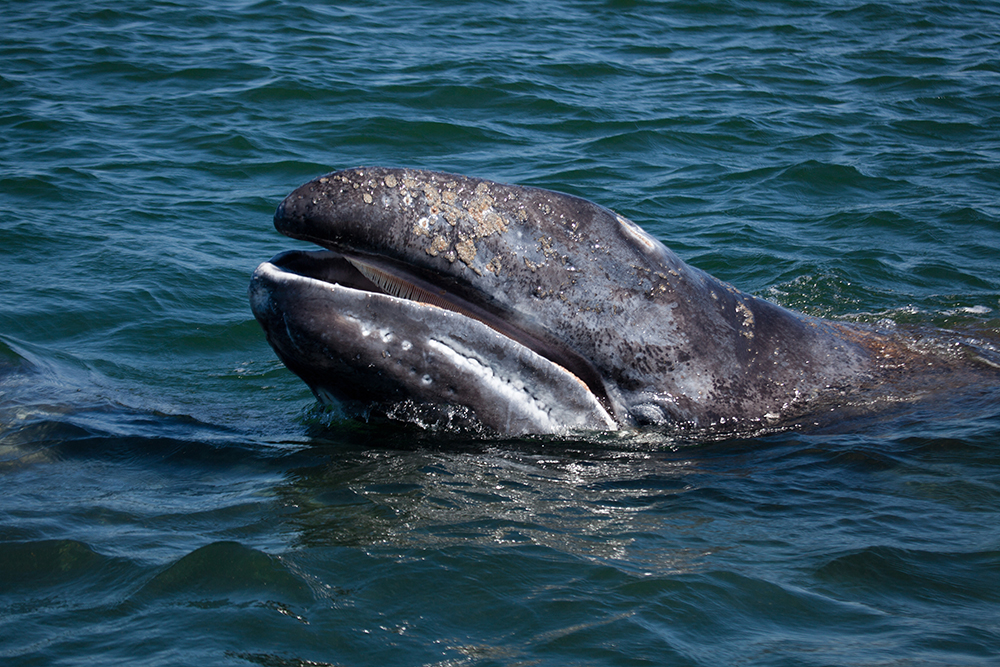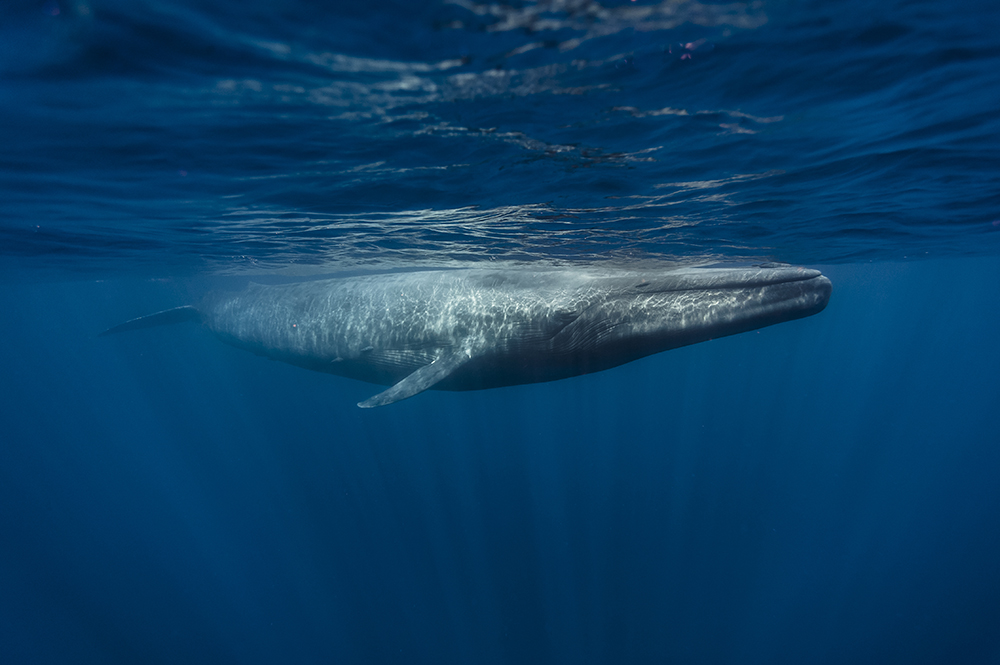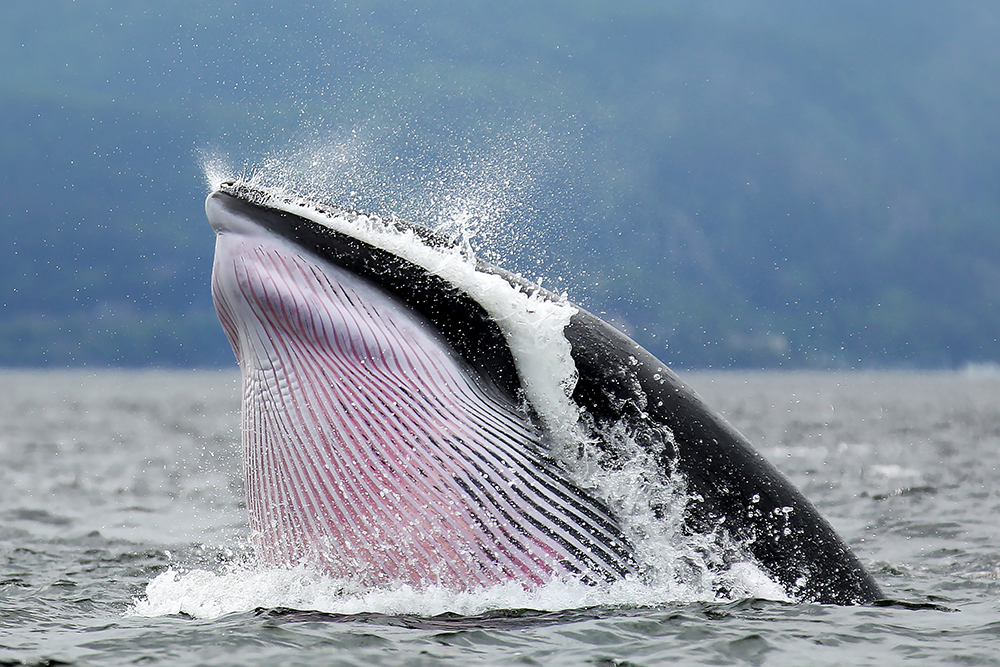 A knowledgeable captain and crew that can answer questions, point out wildlife and other points of interest will be on every tour.
The Legacy is a modern, stable, well-equipped 80 ft. fiberglass boat with two decks and ample seating. With windows throughout both decks, the Legacy has great views with the convenience of covered indoor seating for over 100 passengers. The boat has outside seating on the bow and elevated upper deck seating. Legacy has a well stocked bar of snacks and beverages and 3 full-sized bathrooms.
Our cruises set sail out of Mission Bay, which is San Diego's 'recreational bay'. This means that we have access to La Jolla Canyon and all the wildlife that call this habitat home. Some species that we will find here are year-round residents, while others are migratory species.
Ordinarily from November/December through April, we will primarily focus on the California Gray Whale in order to witness just a fraction of its over 5,000 mile migration from the summer feeding grounds in the Bering/Chukchi Seas to the lagoons of Baja California, Mexico. Over 20,000 California Gray Whales make this migration annually.
Though the whales are leaving the cold northern waters in the north and traveling to California in the warm south, it can still be cold on these trips in Southern California so we urge our guests to dress in layers and bring hats so you can spend time on the outer decks in comfort.
Although we will generally focus on this amazing migration of the Gray Whale during this Winter/Spring time period, we will also be looking for all the various wildlife of the Eastern Pacific. We love to spend time with the always entertaining Dolphin species in the area and oftentimes we see California Sea Lions as well. We know that there is a little bird watcher in all of us too, so we will also be identifying and looking for native and migratory land-based and sea birds.
Whether it's your first cruise in San Diego or you're an experienced, veteran Cetacean Identifier, we look forward to taking you out on the Legacy. Let's go make some memories together.
Our Whale Guarantee
The ocean is full of unexpected encounters—and that is what motivates us everyday. The thrill of finding the unexpected is what makes us want to go looking on every trip. If we could guarantee that a whale or dolphin will be in the same spot every time, every day, these trips would lose their appeal for all of us. We will try our hardest to find whales and dolphins for you on every trip we make, but if we happen to fall short on our goal of finding either, we will provide the guests of that trip with a voucher for a free ride to be used on a later cruise.
What Should I Bring?
We recommend bringing:
Extra layers of clothing for both sun and temperature
Sun protection (hats, longsleeves, sunscreen)
Camera and/or Binoculars