01.16.21 Weekly Wrap Up
Gray Whale migration season is officially underway and we here at Legacy whale watching are super excited to see these gentle giants cruising past San Diego. In the last week of whale watching we have seen 21 Gray Whales, thousands of Common Dolphin, and close to 100 Pacific White-Sided Dolphin. Such a busy week out on the Pacific Ocean!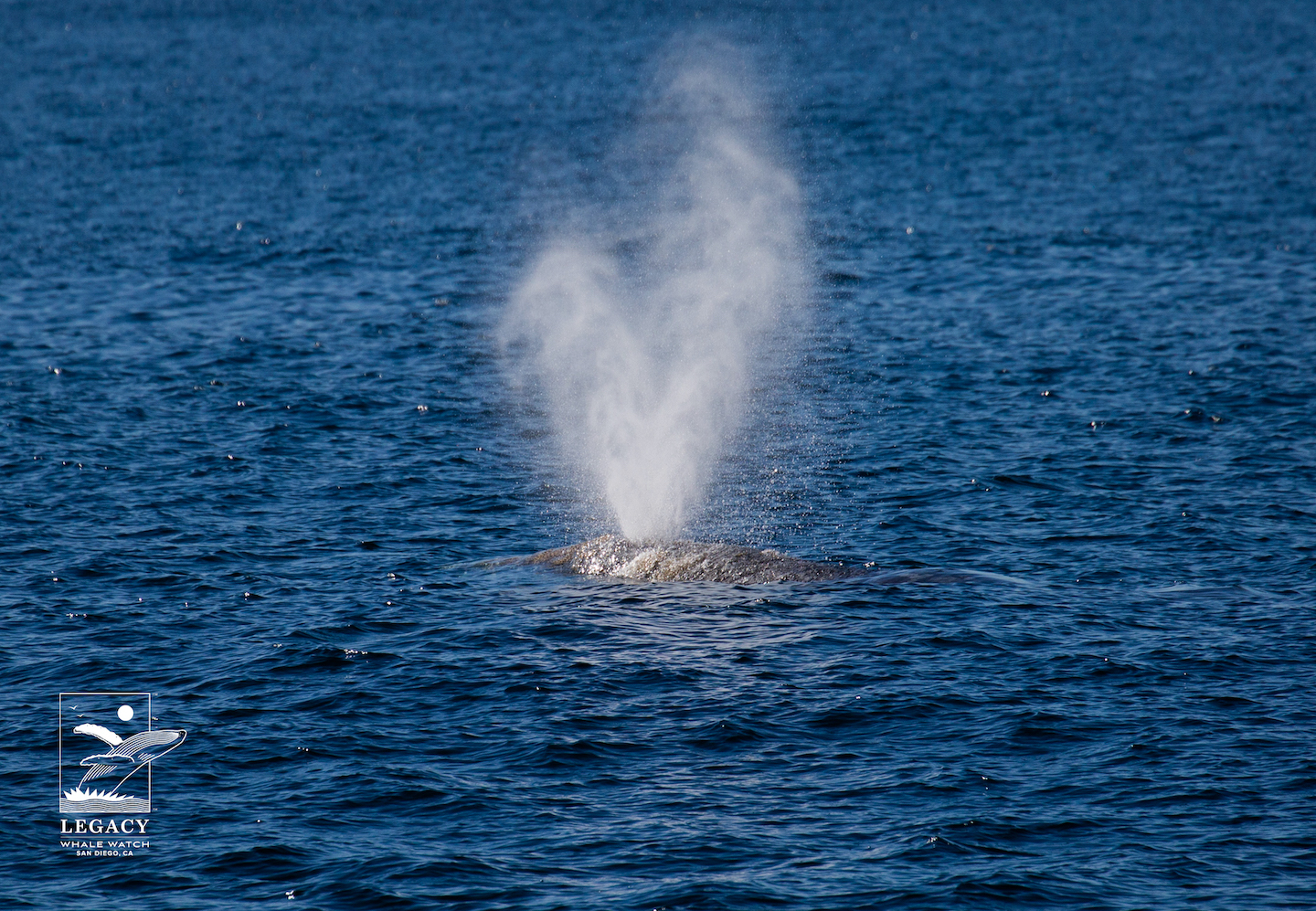 Spouts are popping up daily in the waters around San Diego. Sometimes, we are seeing 6 spouts in a trip! These heart-shaped columns of mist are indicative of Gray Whales as they travel south past Southern California and into Mexico. Their journey started up in the Arctic Ocean around Alaska and we are encountering them on their home stretch. Once in Mexico, they will enter small, shallow lagoons to give birth, mate, and rear their young.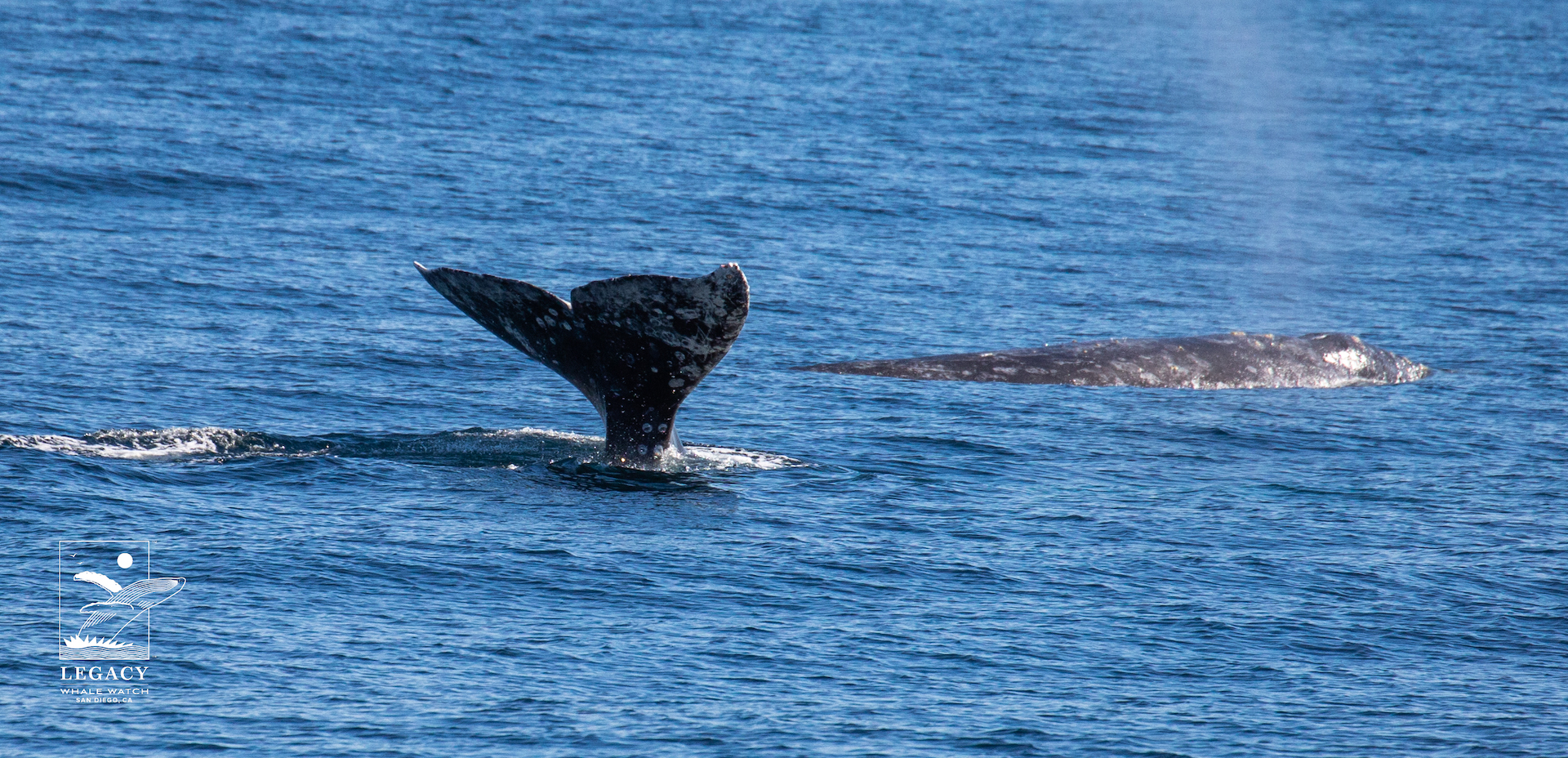 At this stage in the season, we are seeing mainly breeding pair adults and some pregnant females. In a couple rare cases we have spotted actual newborns that came a little earlier than mom expected. Mother Gray Whales teach their babies how to swim and support them up against the surface, since their tails are too weak at birth to swim effectively. It is a pretty incredible sight, seeing a large Gray Whale teach a tiny one how to swim.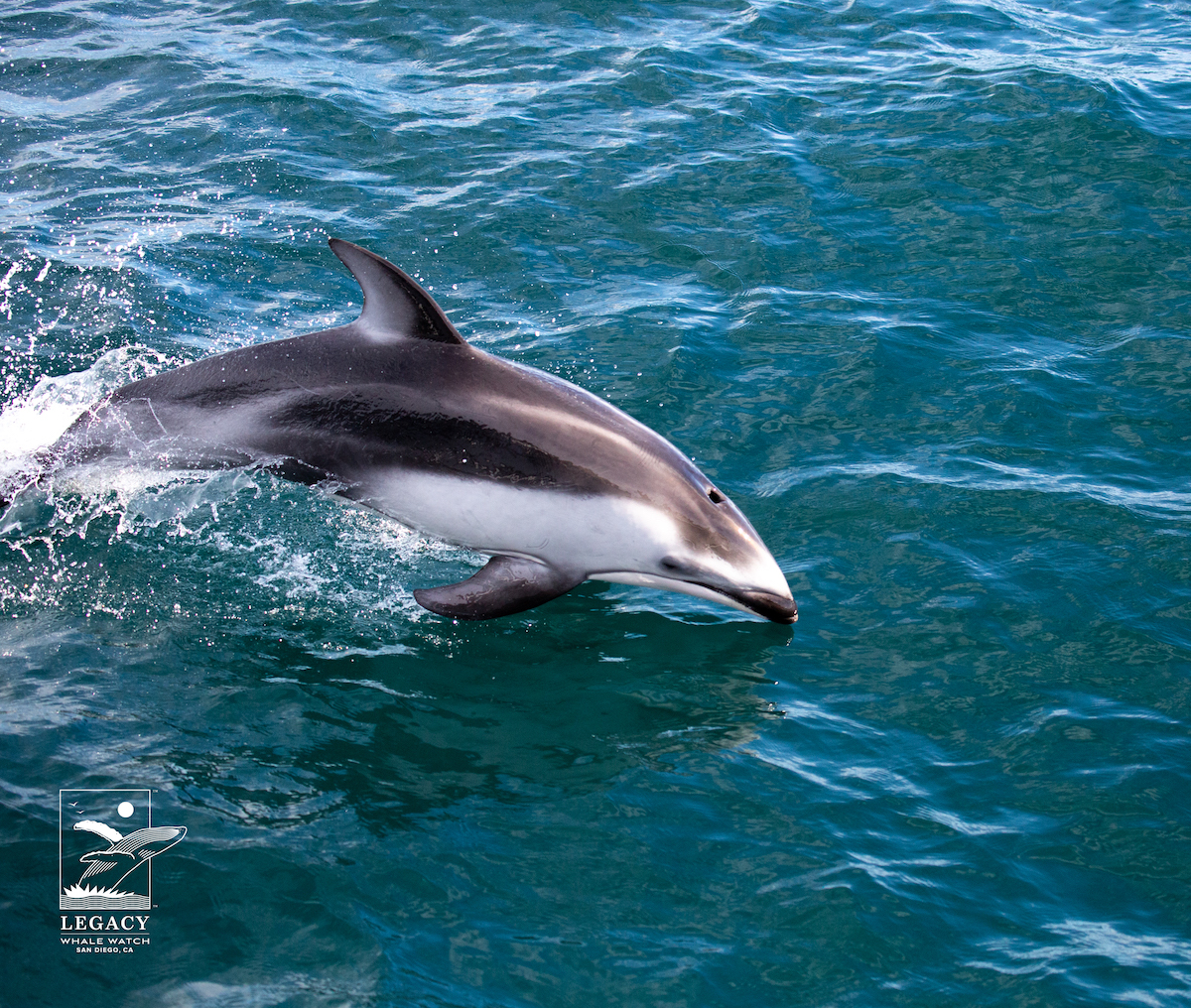 Pacific White-Sided Dolphins are showing up more and more as we move further into winter. On a couple trips we have seen 30 or more individuals. A rare treat, as their pod size is normally around 10! These beautiful dolphin are great to see and sometimes we are seeing them close to some of our Gray Whales.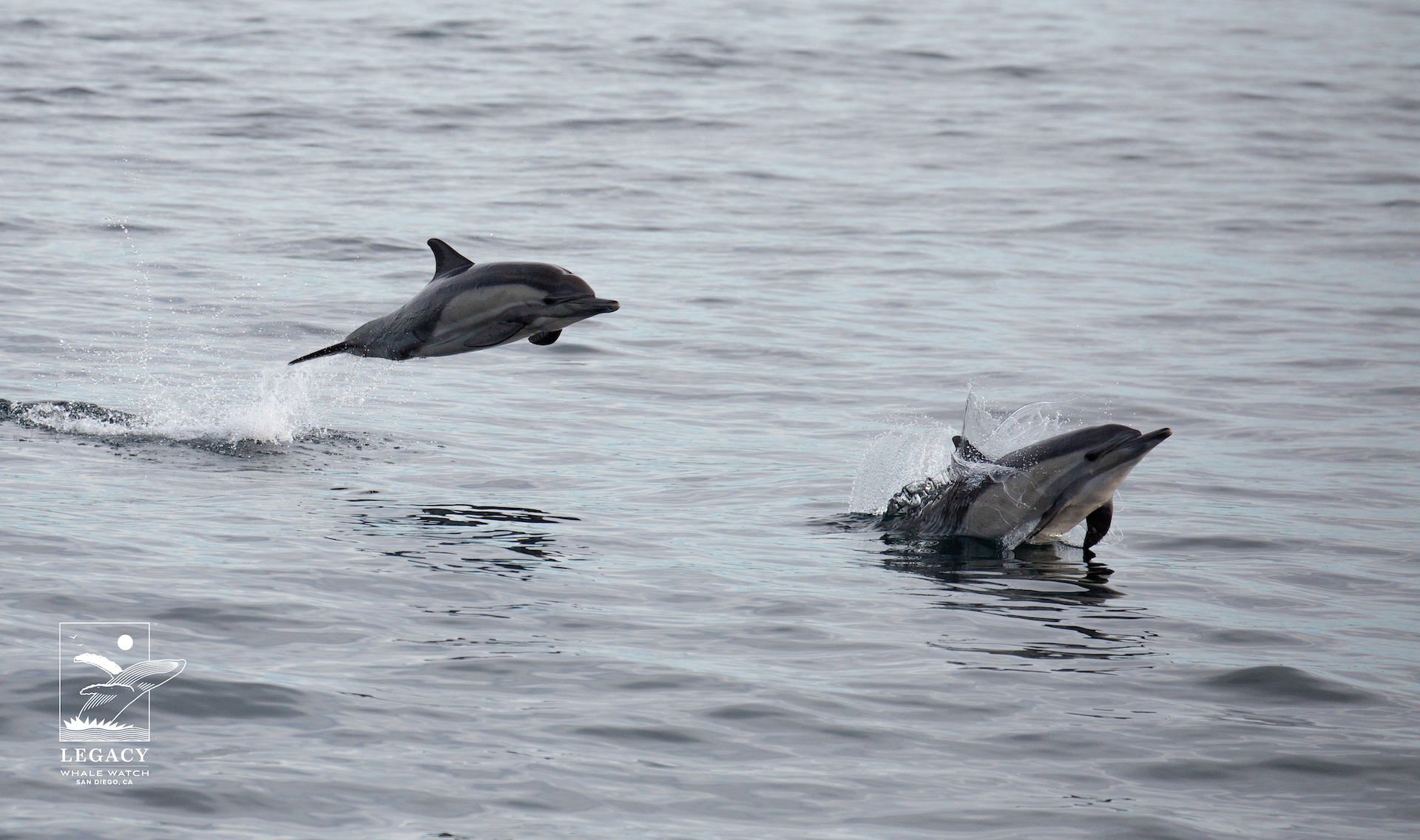 Common Dolphin are still out there. We have spotted them on most of our trips, with some recent trips seeing superpods! A superpod is anything above 500 individuals and we have seen thousands at a time. These acrobatic dolphin are amazing to see in such numbers! It is near impossible not to get excited seeing thousands of dolphin jumping, playing, and riding alongside the boat.
We expect more marine mammal visits as we continue through the season. We are expecting to see denser aggreagations of Gray Whales as more of the pod approaches San Diego on their way south. A very exciting time to go whale watching in San Diego!
As always, you can book your trip here on our website or by calling us at 619-309-1680.
We hope to see you soon!