02.06.21 Weekly Wrap Up
This past week of whale watching aboard the Legacy was full of Grey Whales and Pacific White-Sided Dolphin. We saw some Common Dolphin and Bottlenose Dolphin, as well!

There was a noticeable shift in the grouping of the Gray Whales seen this past week, versus weeks before. Many of the Gray Whales seen this week were traveling in "migration groups" of 2 or more individuals. It is common for these whales to form groups at the outset of their migration up in the waters around Alaska and hold those groups through the journey to Mexico. Some trips, we saw 4 or more individuals in these mini-pods! It was quite amazing to see. So many flukes and spouts!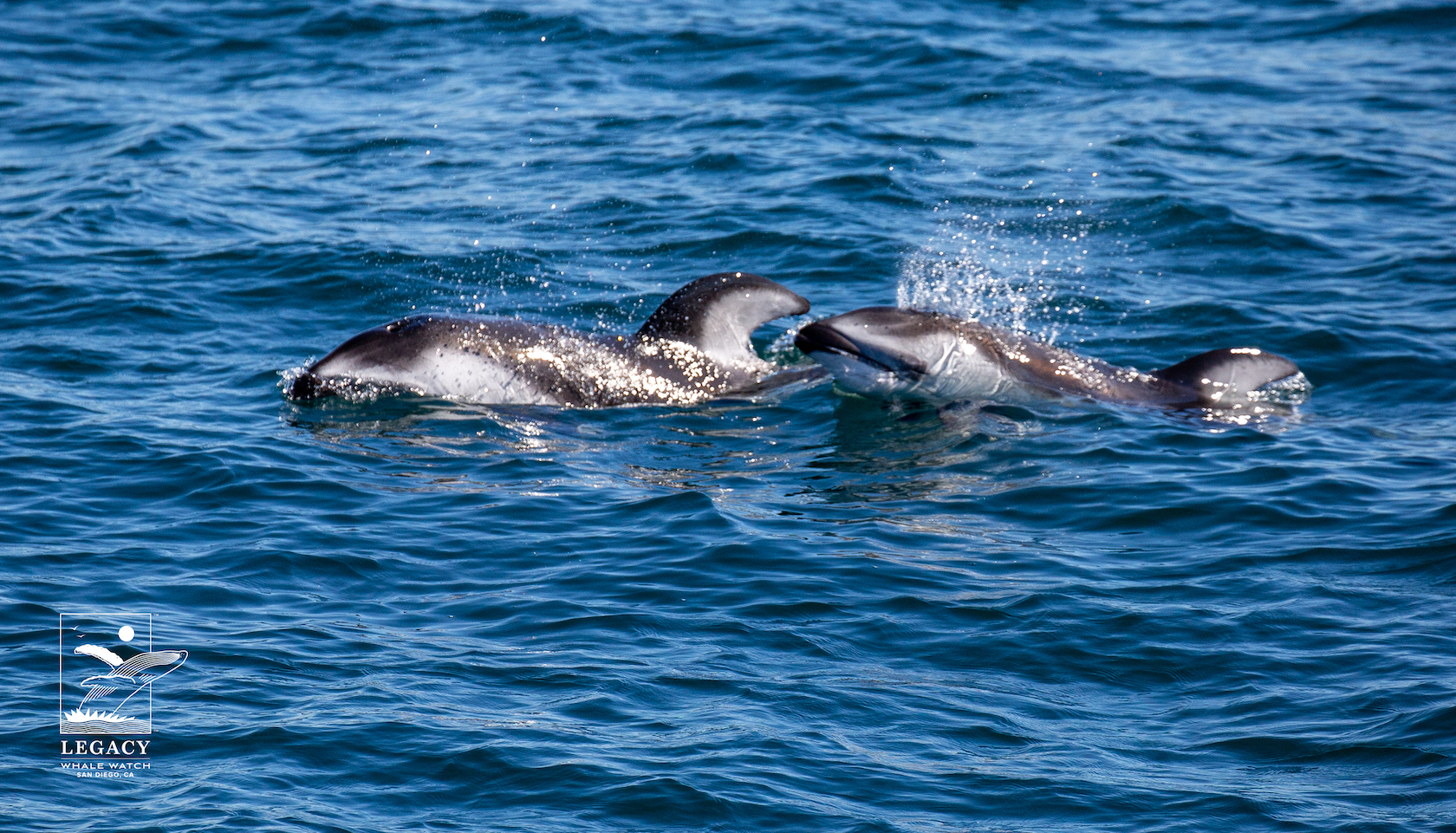 Pacific White-Sided Dolphins are pretty consistent these days, though the size of their pods is variable. Typically, Pacific White-Sided Dolphin pods are around 10 individuals. This past week, we have seen ranges from 7-30 individuals together. While not as extroverted as our Common Dolphin, these beautiful, unique Dolphin are a seasonal treat that we cherish as we move deeper into winter. Won't be very long before they move to the north once more.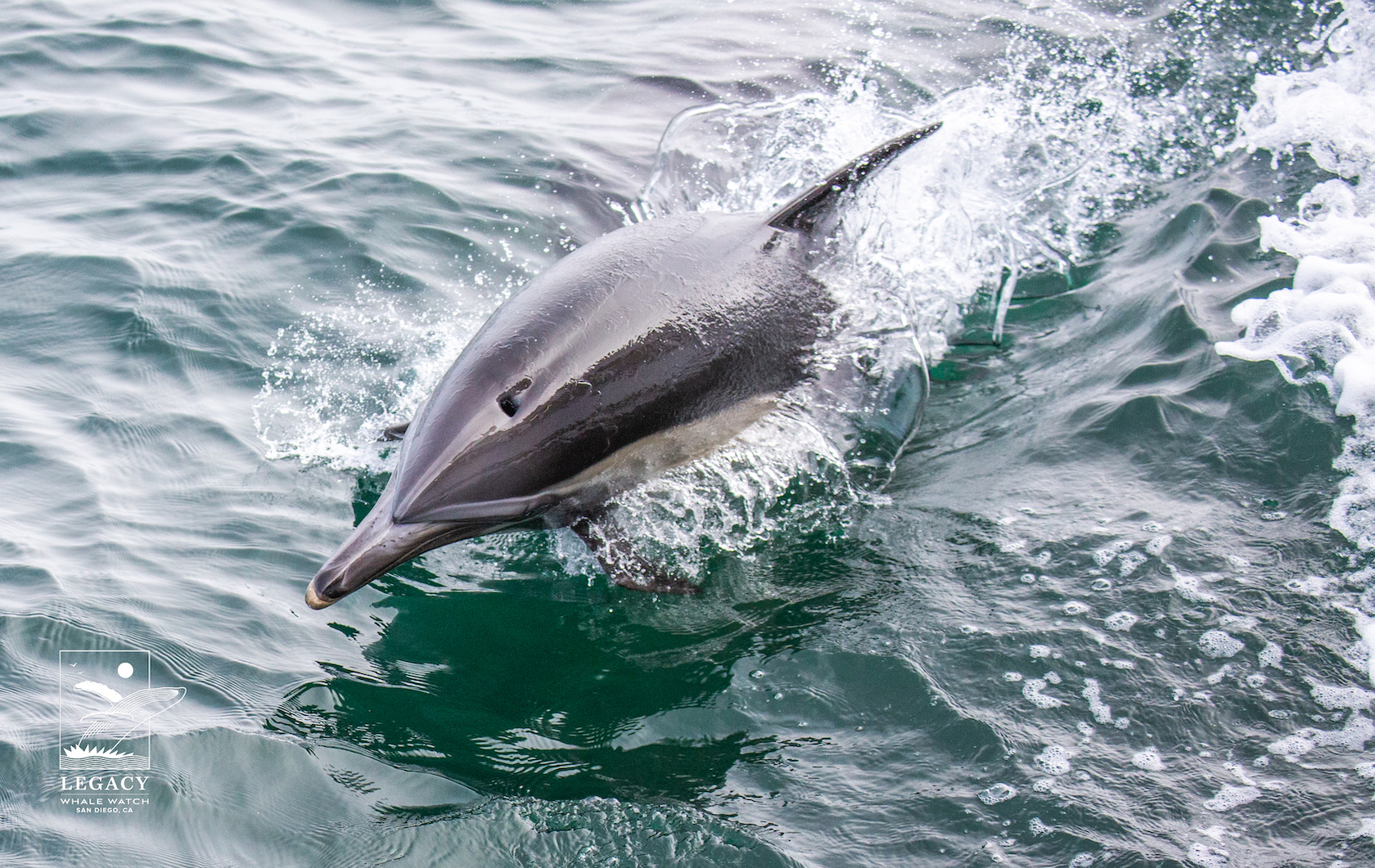 Common Dolphin were seen only on a couple trips this past week, though one trip got to see hundreds at once. Common Dolphin activity shifts everyday. Some days they are close to shore and on other days they may be over 18 miles offshore. With our current bonanza of Gray Whales and Pacific White-Sided Dolphin, the long treks to deeper water do not make as much sense. That being said, we had a couple trips this past week that got to see these San Diego classics. On one trip, we got to see hundreds all spread out around the boat. So exciting to see these guys zipping around, underneath, and alongside the boat.
February has begun and we expect more Gray Whales in future trips. We may begin to see a Gray Whale pod shift again, as more and more juveniles reach San Diego waters. Some of these juveniles may be looking to complete this migration for the first time. We here at Legacy are excited to welcome our Gray Whales as they cruise back. And we cannot wait to see what the next week will bring.
As always, you can book your trip here on our website or by calling us at 619-309-1680.
We hope to see you soon!