04.03.21 Weekly Wrap Up
In the past week of whale watching aboard the Legacy, we got to see Gray Whales, Humpback Whales, Common Dolphin, Pacific White-Sided Dolphin and Bottlenose Dolphin. Lots of life out there!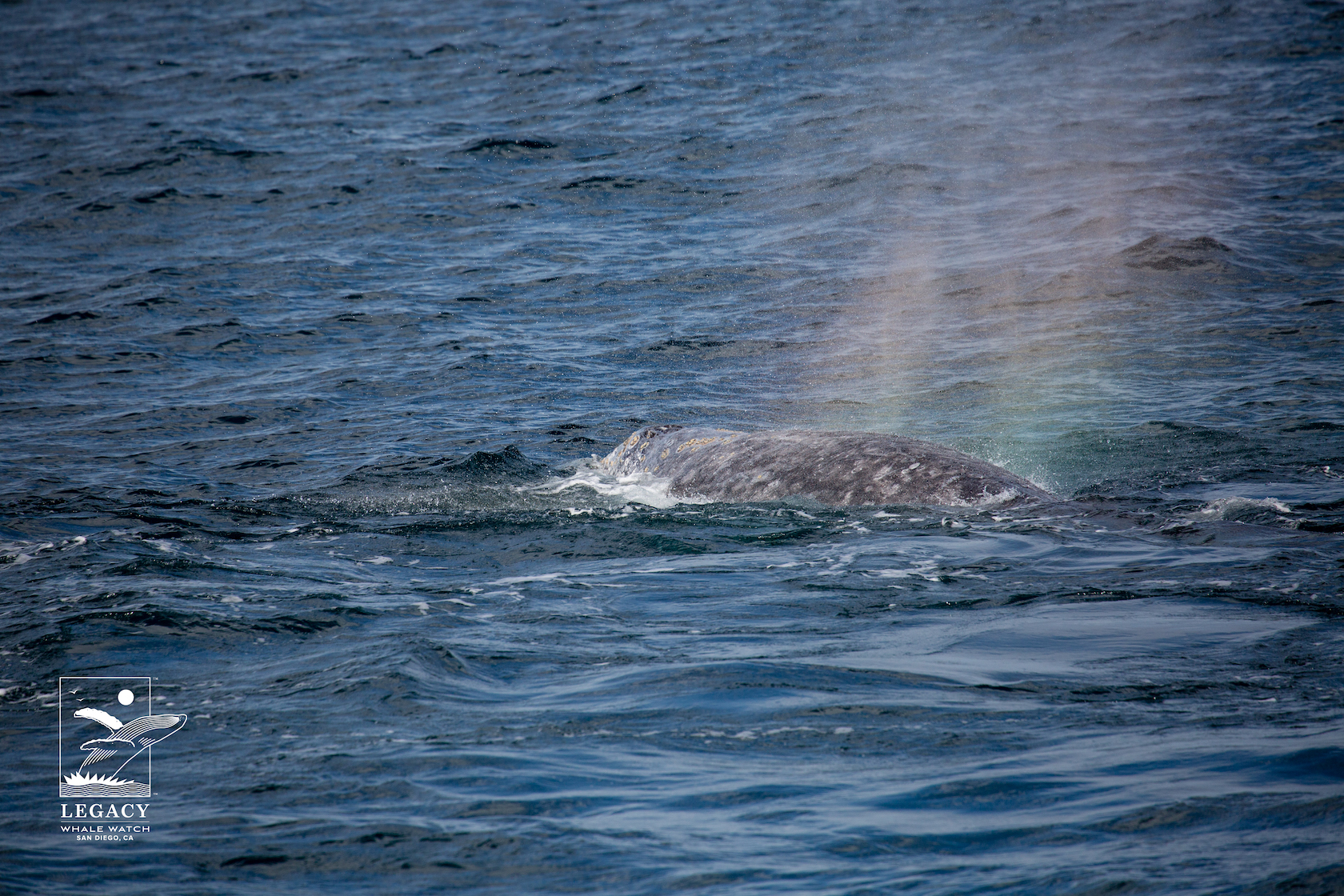 Gray Whale migration is winding down and we are a few pods that are late to the party. These gray whales are northbound, headed to the Arctic Ocean around Alaska, which they call home. This past week we found Gray Whales that were moving quickly to the north, presumably to catch up with the rest of the pod. They can still be found offshore, with some groups of 3 or more. This past Friday we saw 8 in a day! Still, they seem to be more spaced out. Humpback Whales appear to be taking their place.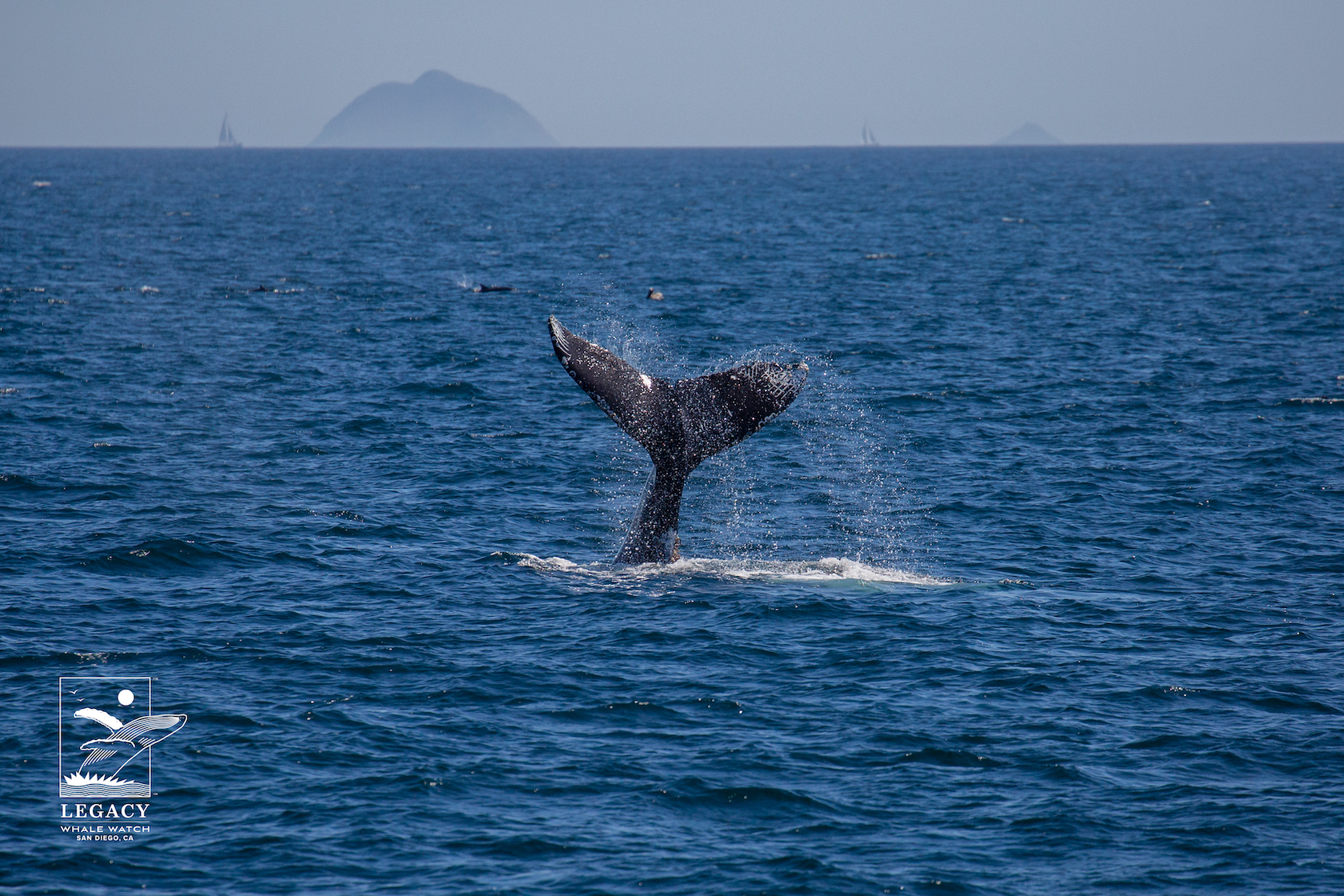 Humpback Whales were spotted on almost every trip this past week and we are quite pleased to see these friendly, playful marine mammals in the water. The amount of bait fish (anchovies/sardines/herring/mackrel) in the area has been startling, though very exciting. We are seeing tons of seabirds active over the surface of the ocean, diving and circling above these aggregations of bait fish. The presence of bait fish is a good sign, as it suggests a great spring for whale watching. Our Humpback Whales are attracted to such activity and have been seen hanging around the San Diego coastline for the past week. Humpback Whales are beautiful to see and tend to be friendly, sometimes approaching the boat and showing off their flukes, or tail fins. We saw a couple individuals this past week throw their tails around in a stunning show of size and force. We are hoping that the bait fish offshore will attracted even more Humpback Whales as we continue through spring.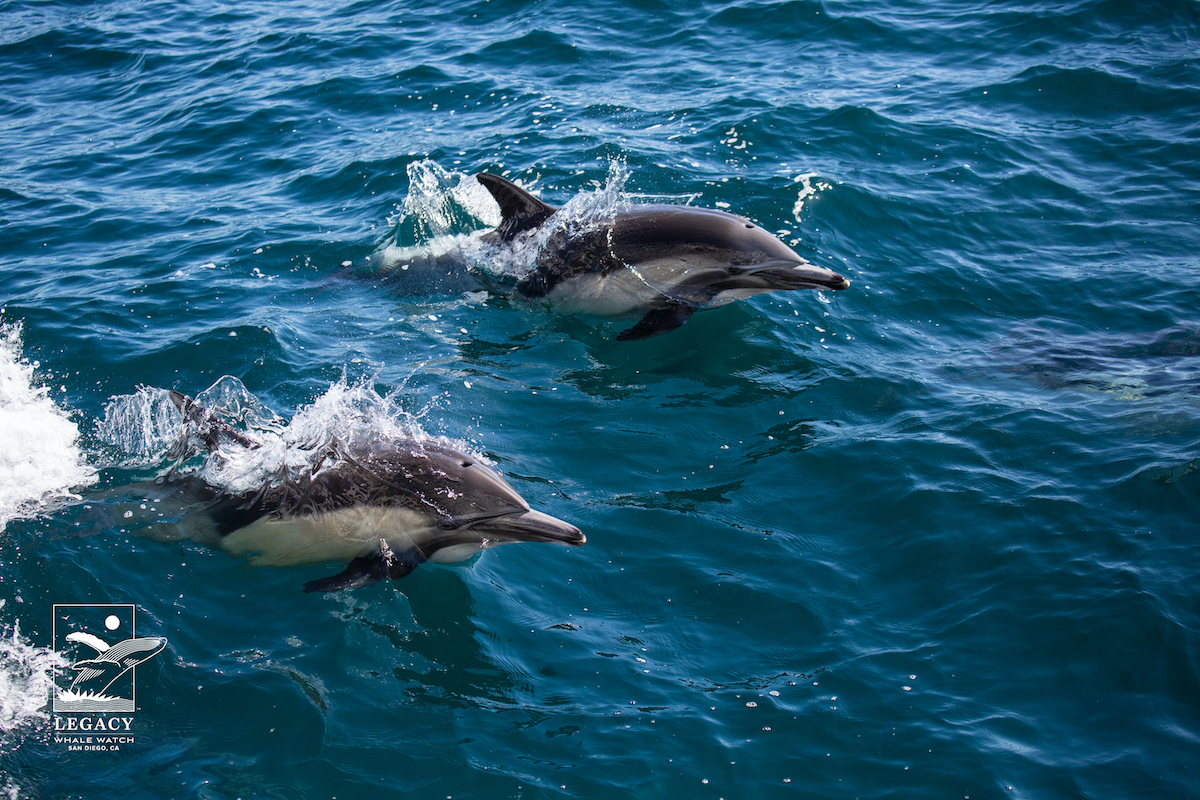 Common and Pacific White-Sided Dolphin have been spotted this past week as well, attracted to the bait fish aggregations. Common Dolphin pods have been seen consistently with our Humpback Whales and it is always amazing to see two highly intelligent marine mammal species interacting in the wild. Pacific White-Sided Dolphin are still in the area, yet to leave our waters for colder climates.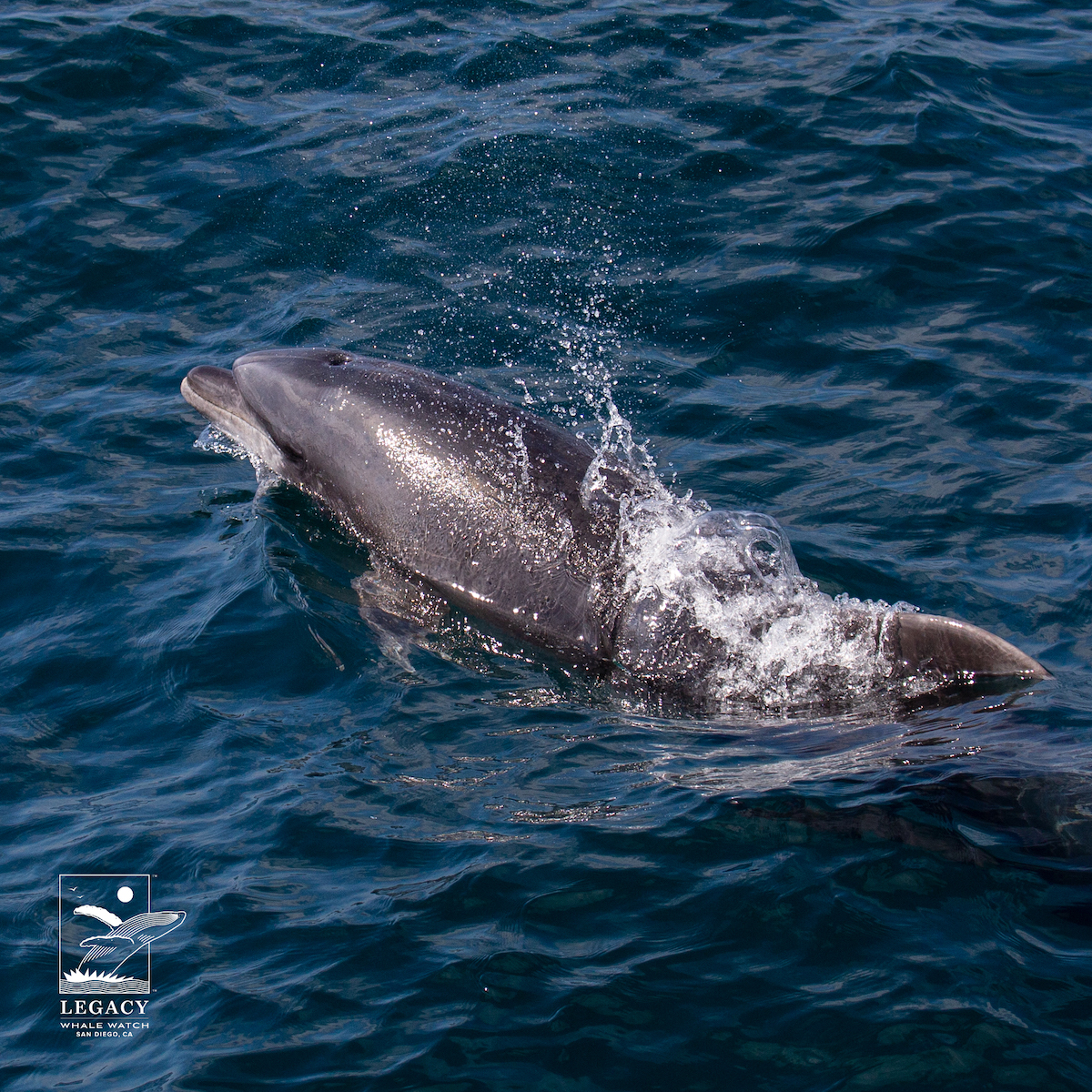 Bottlenose Dolphin were spotted this past week in large number and offshore. Just about south west of Mission Bay, we found a pod of roughly 30-40 individuals milling about and socializing. These dolphin are great to see, as they can get rather large and love to come over to the boat to say hello. They are some of the larger dolphin we see this time of year, so it can be quite the experience finding a large pod, as we did this past week. We hope to find more of them as the spring continues.
We here at Legacy Whale Watching are excited to see what the next week will bring. You never know what you will see on the ocean!
As always, you can book your trip here on our website or by calling us at 619-309-1680.
We hope to see you soon!