04.17.21 Weekly Wrap Up
The past week of whale watching aboard the Legacy brought us sightings of Humpback Whales, Gray Whales, and Common Dolphin.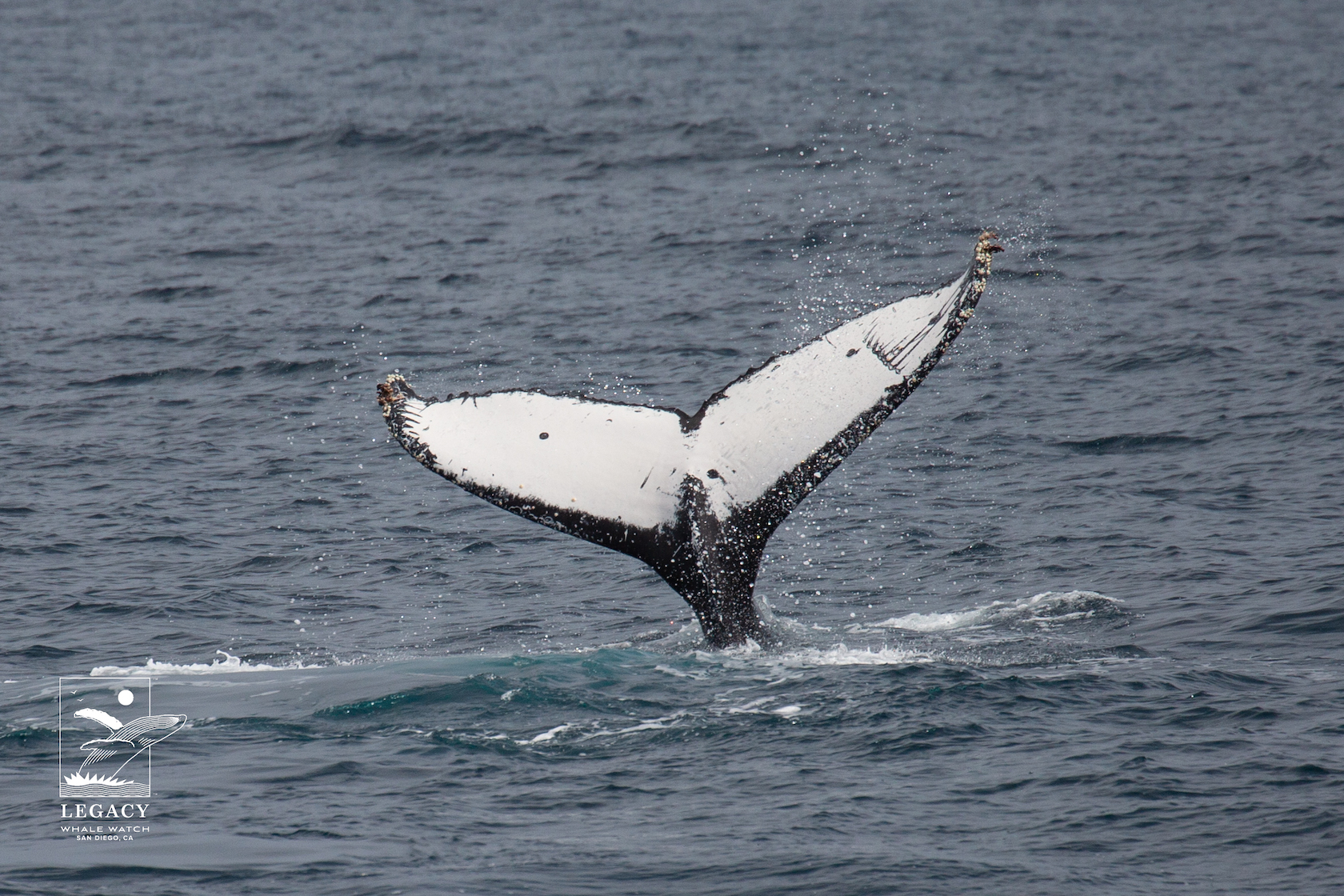 Humpback Whales were seen on a couple trips this past week, with one individual being a familiar face, or rather tail. "Swiper," the Humpback Whale that has breached for us in the past, was spotted this past Wednesday, though its behavior was very different than precious sightings. We found Swiper feeding on some bait fish, moving from bait ball to bait ball. We did not see much of his/her tail, or fluke, but we did get a couple close passes, where Swiper seemed to be saying hello.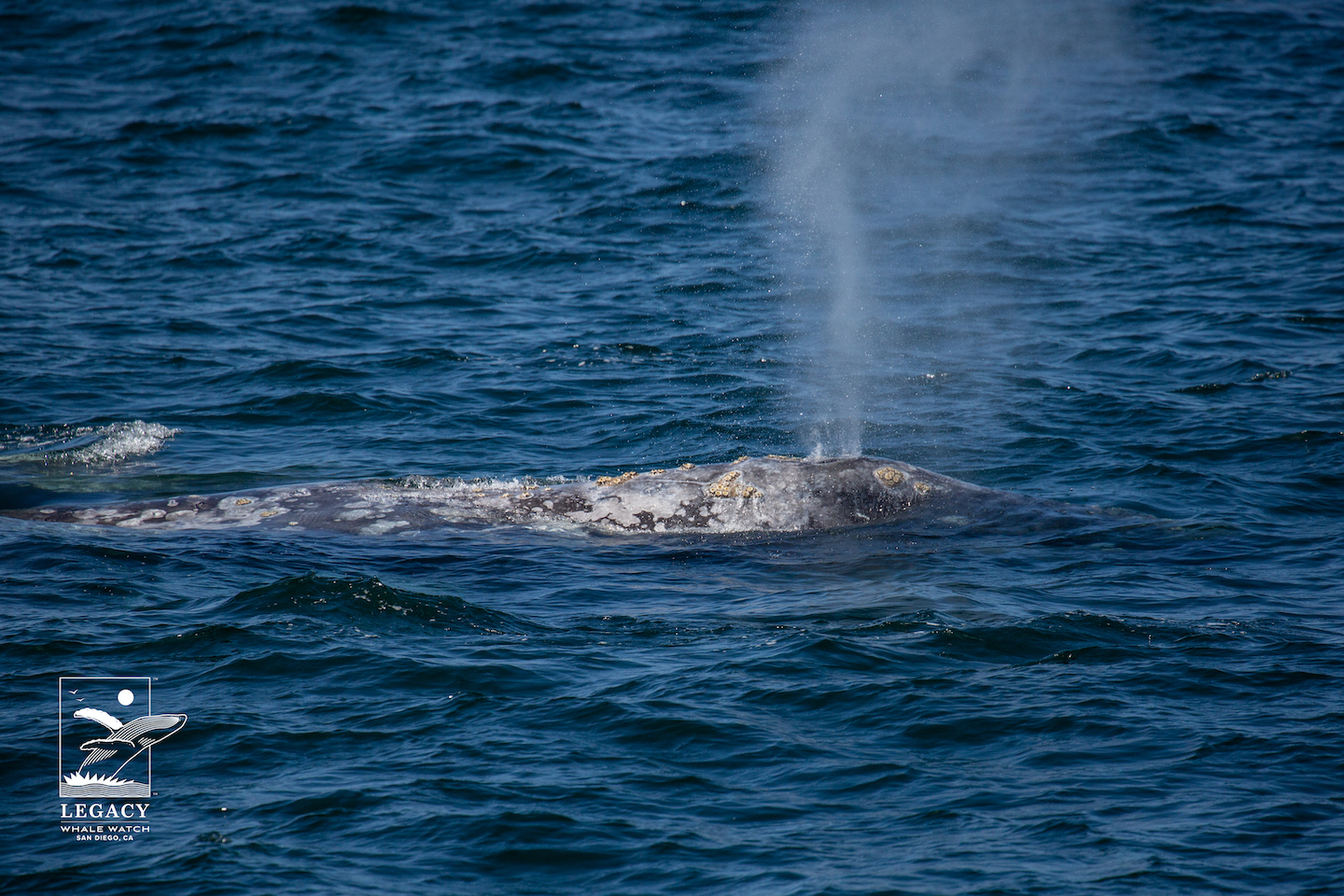 Gray Whales were spotted on a single trip this past week, indicating that the Gray Whale Northbound migration is slowing down. That being said, there are still Gray Whales down in Mexico and even the Sea of Cortez. We spotted an individual by La Jolla, heading north. This solo whale was pretty friendly and actually come to the surface right next to our boat. Some of the people on the bow got wet from the spout. Amazing to see!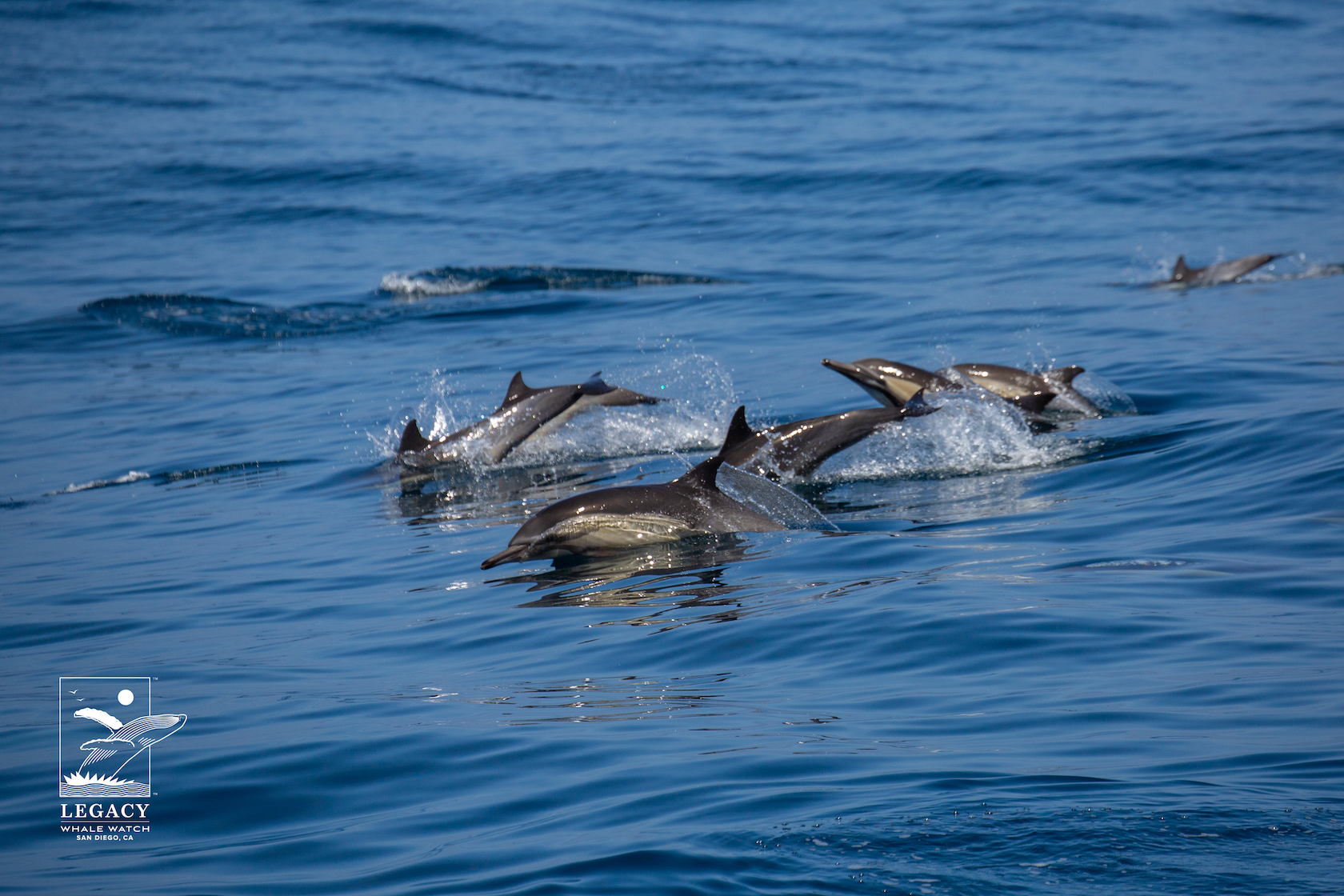 Common Dolphin have been seen on every trip this past week, with some pods reaching thousands in number. The large of amount of bait fish found a few miles offshore attracts our Common Dolphin, and some larger Marine mammals as well. Seeing a superpod of Common Dolphin is quite the sight, and favorite of some of the Legacy Crew.
As always, you can book your trip here on our website or by calling us at 619-309-1680.
We hope to see you soon!