1.02.21 Weekly Wrap Up
In the past week of whale watching aboard the Legacy, we witnessed the arrival of some of the first Gray Whales on their migration south from the Arctic regions. We also got a chance to hang out with some Common Dolphin, Risso's Dolphin, and a Fin Whale! It was a very exciting holiday week.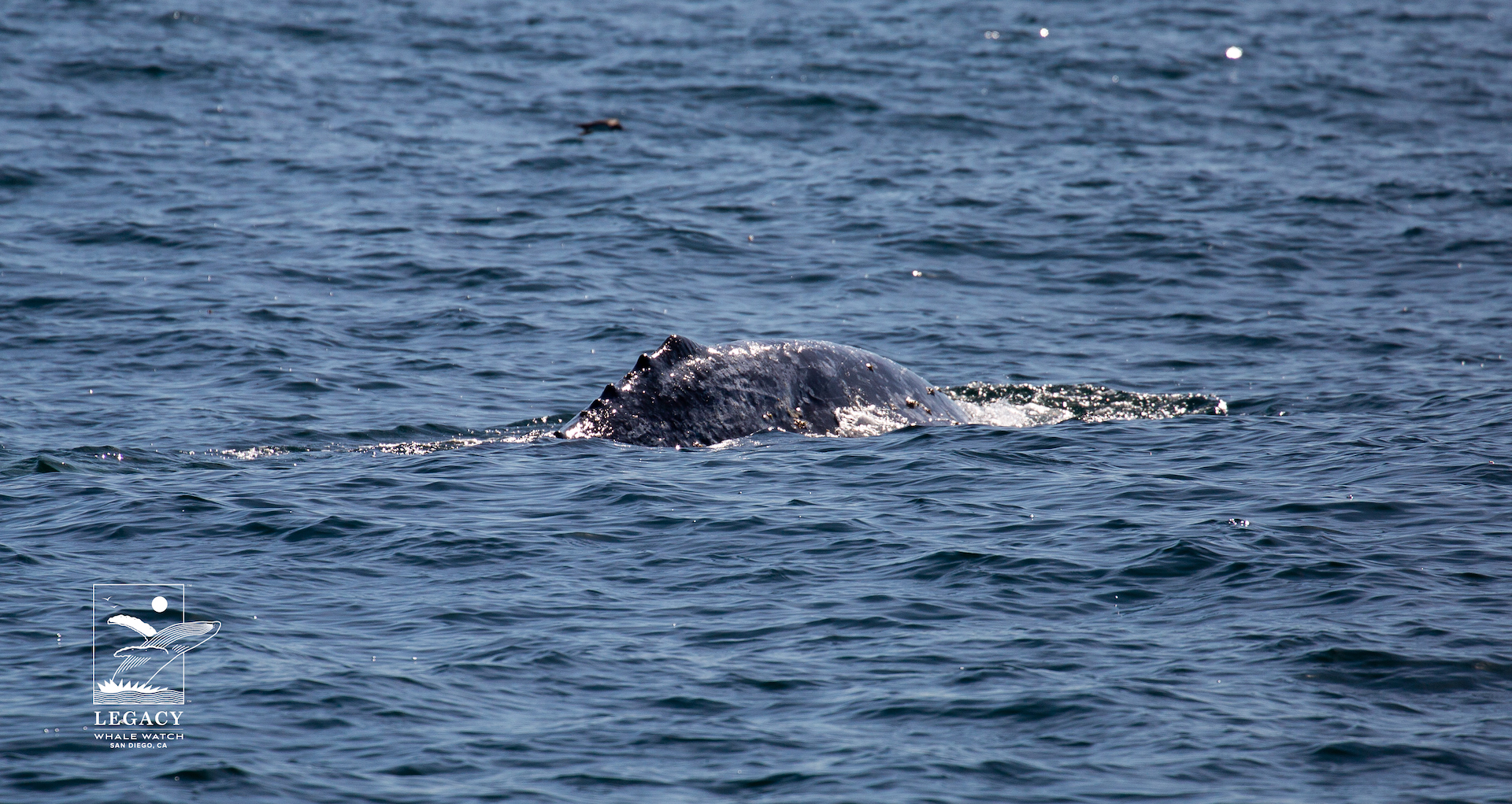 Gray Whales were spotted on multiple trips this week. The individuals we spotted did not fluke, which might suggest that they were pregnant females with little energy to expend lifting their tail fins out of the water. The fact that they are some of the first whales to be seen in the area this season would also suggest they were pregnant, as the pregnant females of the pod have a deadline to keep. As the season continues into January and February, we will begin to see mating pairs and then the juveniles brining up the rear. Interestingly, the entire pod will perform this migration each year, though some will turn back before making the entire trip to the birthing/mating lagoons of Mexico.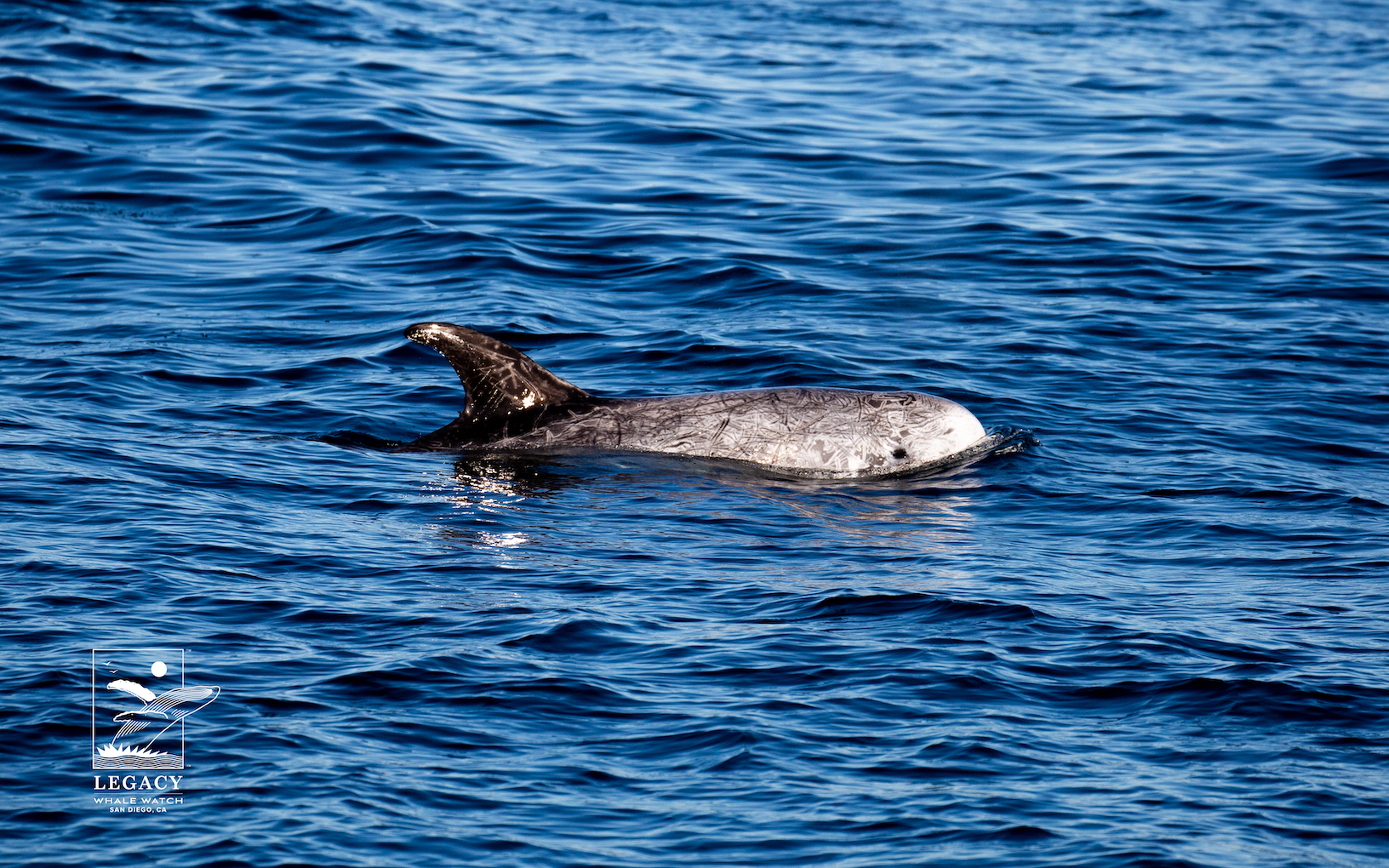 Risso's Dolphins were seen this past Friday, as a rare New Year treat. Our last spotting of these beautiful dolphin was mid to early summer, so it was very exciting to spot their large dorsal fins and blunt heads (they lack a beak) on the horizon. The 12 or so individuals we encountered were spending some time at the surface and made multiple passes along and underneath the boat. It was so nice to see these unique looking dolphin after such a long absence.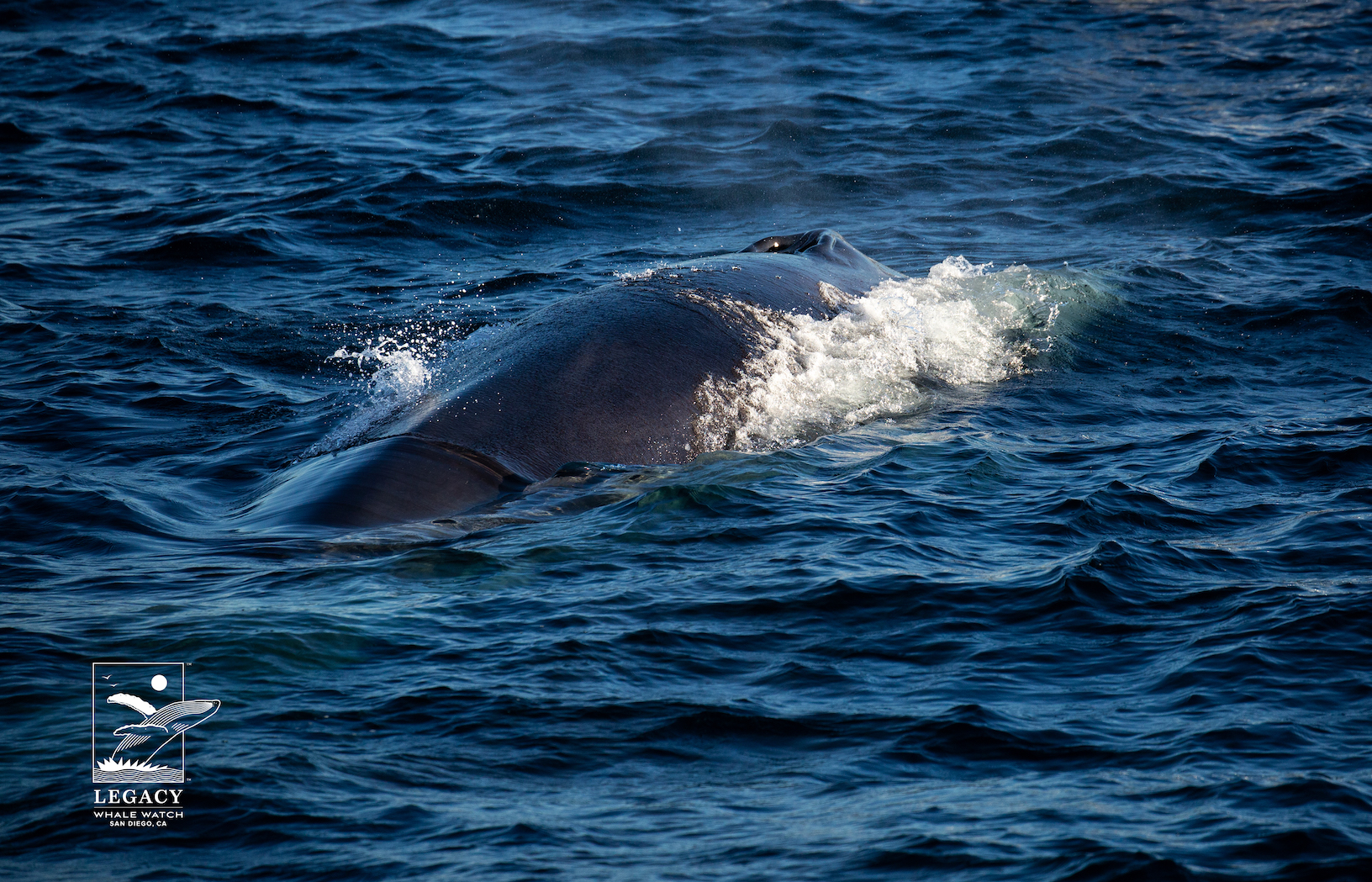 We spotted one Fin Whale this week, that was making its way over to a bait ball under attack from thousands of Common Dolphin. The bait ball was measured to be roughly 250 feet deep into the water and the Common Dolphin were having quite the feeding frenzy. At one point, we looked out to the horizon and saw the massive body and tall spout of this Fin Whale as it headed towards us. We hung out with the Fin Whale for a little, but this leviathan had bigger, or rather smaller, fish to fry, and we had run out of time.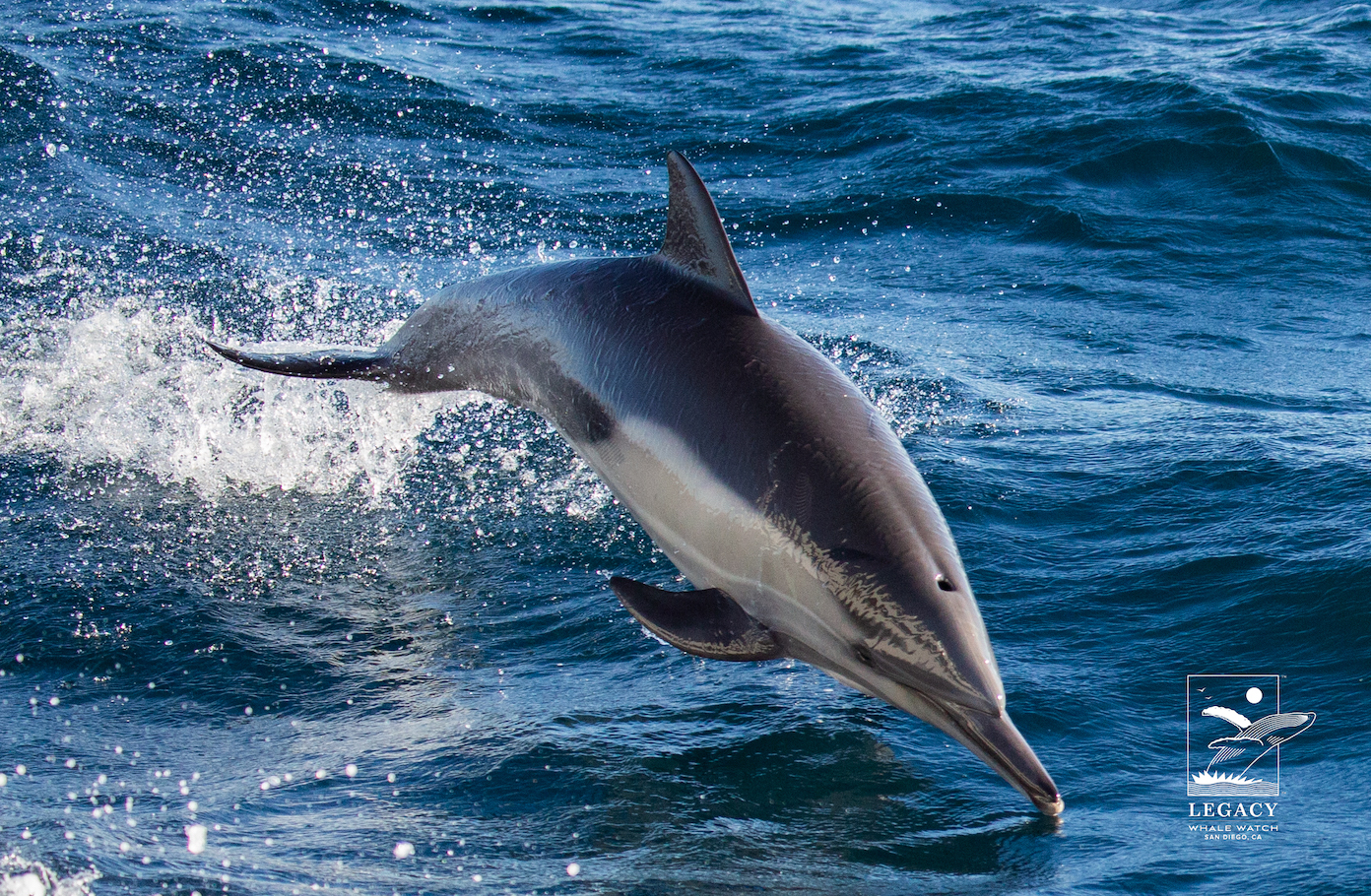 Common Dolphin were seen throughout our trips this week, in varying number. Their movements definitely followed the bait balls as they moved in and off shore. Most every pod was seen feeding on bait fish. Always great to see a classic dolphin staple of whale watching in San Diego.
We are excited to see what the week ahead of whale watching will yield. We expect more and more Gray Whales to show up as we progress into January.
We here at the Legacy wish you all a happy New Year and we hope to see you all soon.
As always, you can book your trip here on our website or by calling us at 619-309-1680.
We hope to see you soon!