12.19.20 Weekly Wrap Up
The past week of whale watching brought us two humpback whales, Twitch and Flicka, and hundreds of Common Dolphin.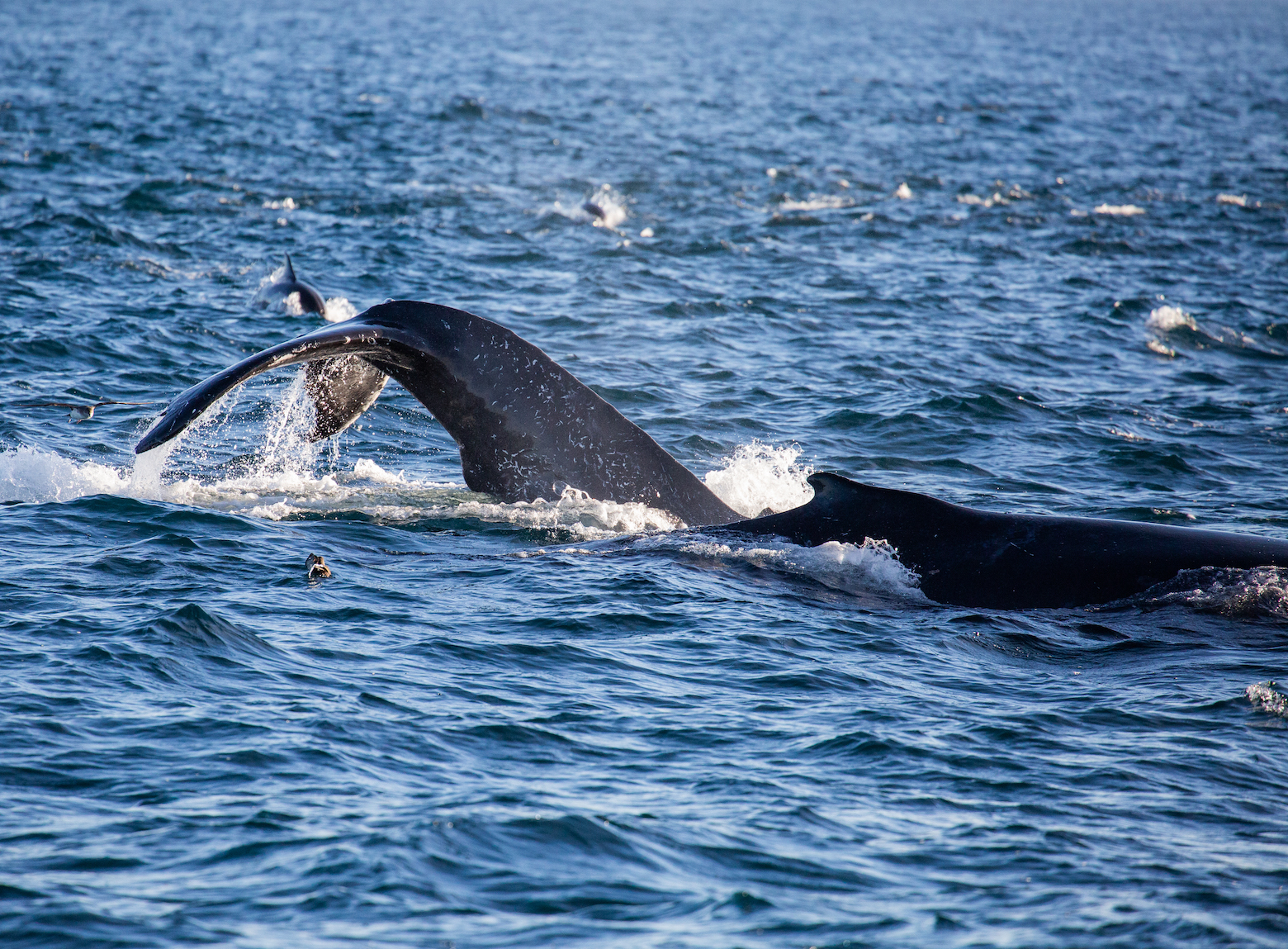 Twitch and Flicka are two Humpback Whales well known to whale watchers in Southern California. Twitch has a distinct wound to her fluke, or tail fin. The two are inseparable and were spotted last Saturday milling about with hundreds of Common Dolphin. They had been sighted onboard the Legacy one week prior, breaching right next to the boat.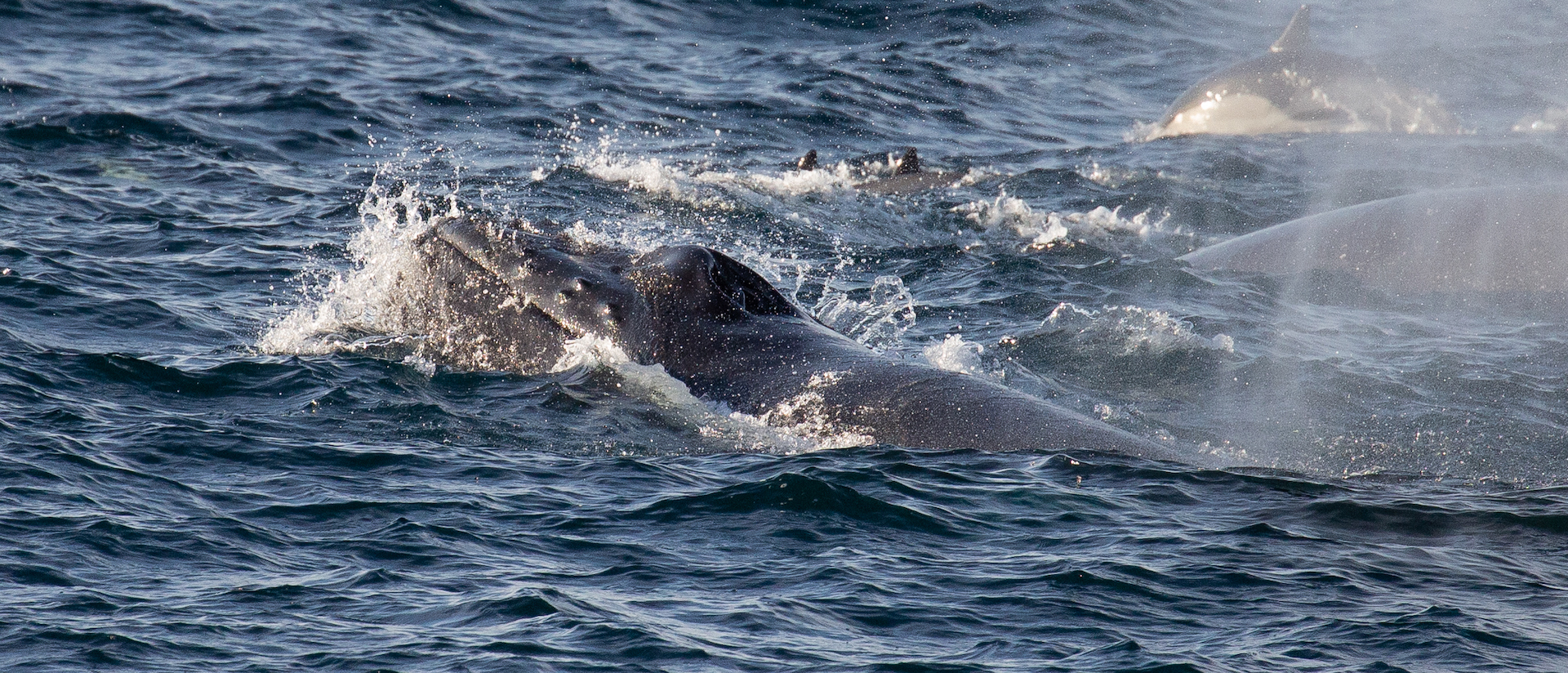 The presence of birds in the area suggests that these two were feeding on bait fish just underneath the surface. Humpback Whales migrate south in the winter to warmer waters in Mexico, making this second sighting in two weeks a special treat. We always love to see these two massive marine mammals cruising around San Diego.


Common Dolphin were seen in the hundreds, right around Twitch and Flicka. Some species of marine mammals tend to hand out with other, usually larger, marine mammals. Thsese Common Dolphin were definitely interested in our Humpback friends, though they were likely more interested in the bait fish. Regardless of their motives, seeing common dolphin is always a great time.
The Holidays are upon us and we hope that some more dolphins and whales are on the Christmas list. We look forward to what the upcoming week brings. Happy Holidays from the Legacy team and we hope to see you soon!
As always, you can book your trip here on our website or by calling us at 619-309-1680.
We hope to see you soon!