1.08.21 Weekly Wrap Up
Another week of whale watching aboard the Legacy has passed and we have been fortunate enough to check one special event off our lists: witnessing a newborn gray whale learn how to swim! In addition, we spotted Common Dolphin, Bottlenose Dolphin, and other adult Gray Whales.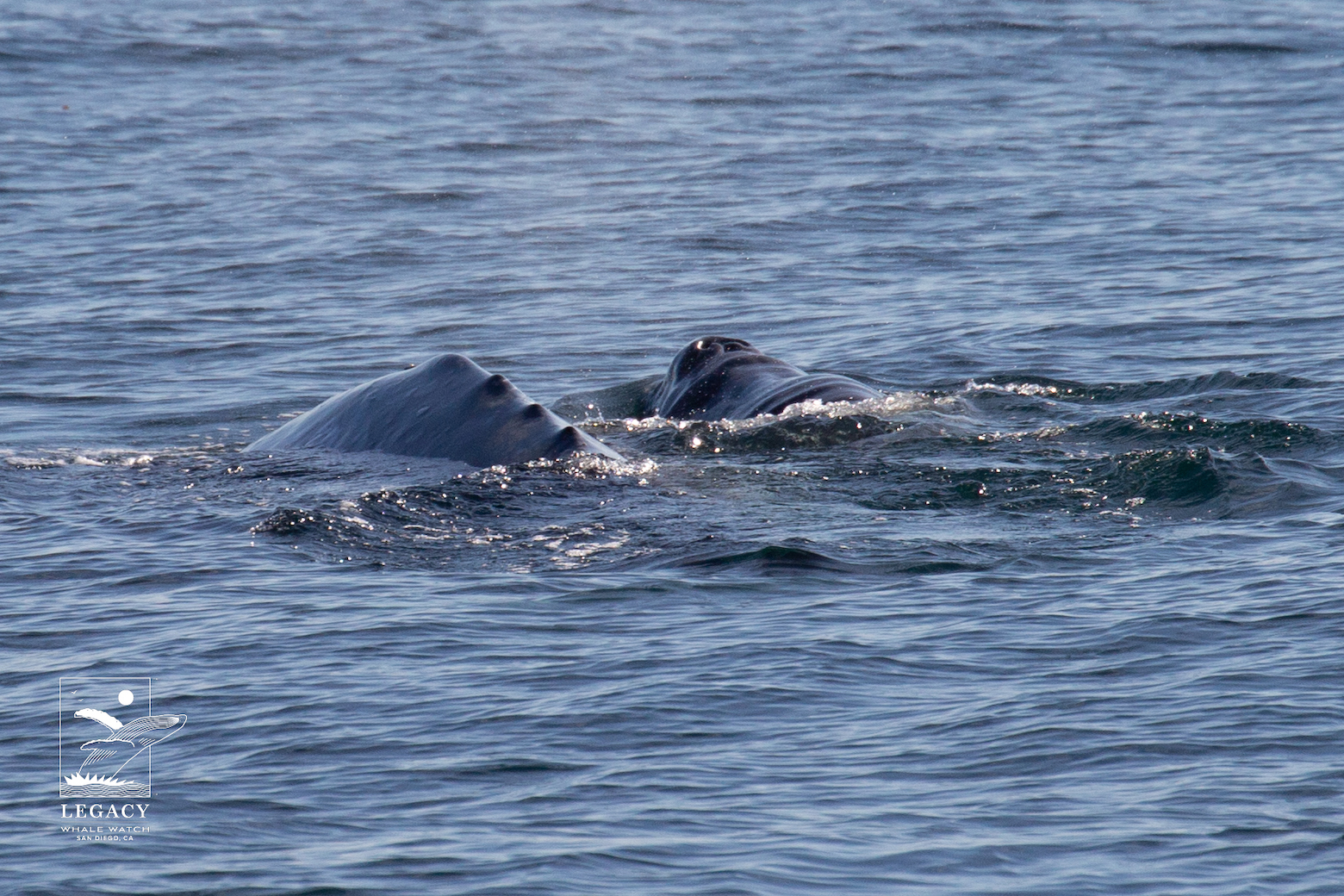 Last Saturday afternoon, we set out from the dock in hopes of finding some of the Gray Whales we had spotted in the morning, as they sometimes travel by San Diego slow enough to be spotted twice in a day. As we left the jetties and entered the open ocean, we spotted a Gray Whale not far offshore that was swimming quite erratically. Upon approach, we noticed the whale was rather wide and continued to make course corrections in a slightly zig-zag manner. Once we got close enough, we spotted this female's recently born calf. It was tiny in comparison to mom and still had fetal folds of skin from its time in the womb. The mother Gray Whale stuck close to the newborn's side as it learned how to swim. The newborn's tail still had some muscle to build and thus was floppy and uncoordinated. It was quite the sight to see!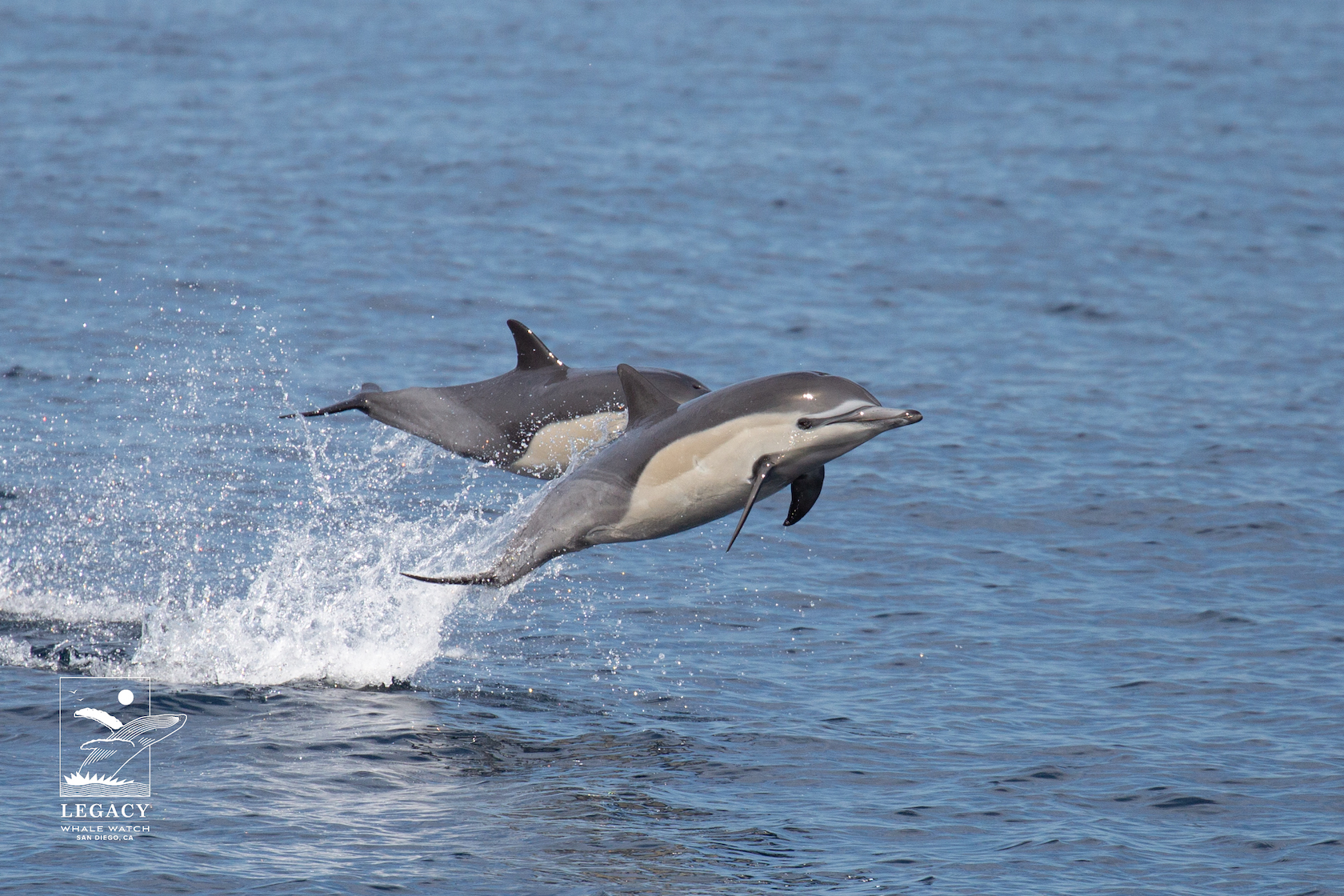 Common Dolphin we spotted this past week, with one sighting being a super-pod! We had traveled out west, about 12 miles from shore when we first spotted them. Once we found the edge of the pod, it continued for as far as we could see to the south and west. Interestingly enough, no Common Dolphin had been spotted closer to shore, so we suspect we found where they all were hiding. Seeing dolphin is a pretty magical experience. Seeing over a thousand at once can leave you speechless.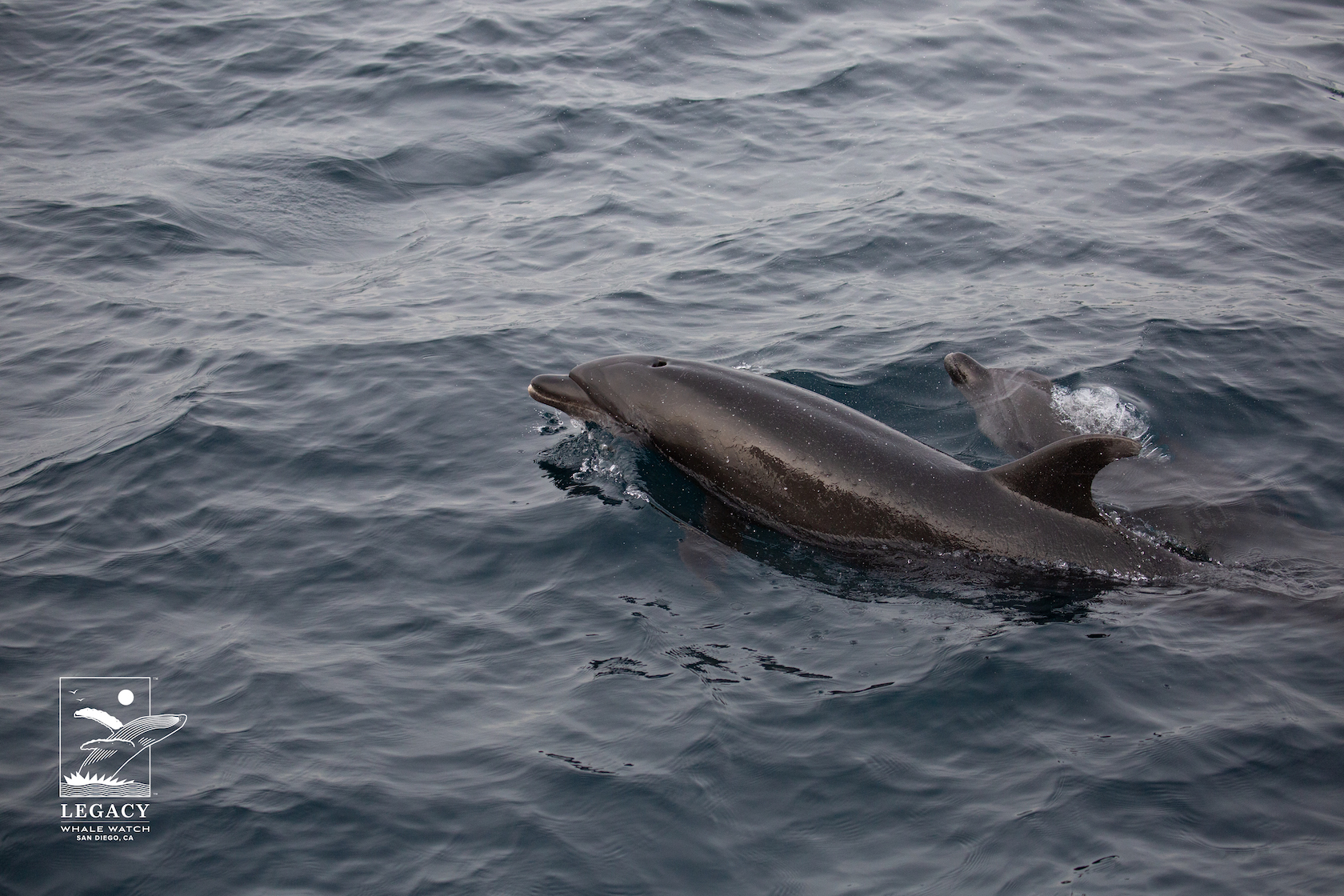 Bottlenose Dolphins were spotted this past Wednesday, close to shore. These "inshore" Bottlenose are always cool and exciting to see, as they usually popup right at the end of the trip when people begin to feel the trip is over. We always say, "it's not over till it's over" and on Wednesday, this was the case. The four or so individuals we saw were rather friendly, and came over to visit with us for a while. Always great to see these beautiful and intelligent marine mammals.
Another week of whale watching approaches and, we hope, so do more Gray Whales. Hopefully, we see more and more individuals as we progress into January. At the same time, we look forward to whatever the ocean brings.
As always, you can book your trip here on our website or by calling us at 619-309-1680.
We hope to see you soon!