02.20.21 Weekly Wrap-Up
The past week in whale watching aboard the Legacy has brought us sightings of Gray Whales, Pacific White-Sided Dolphin, and Bottlenose Dolphin.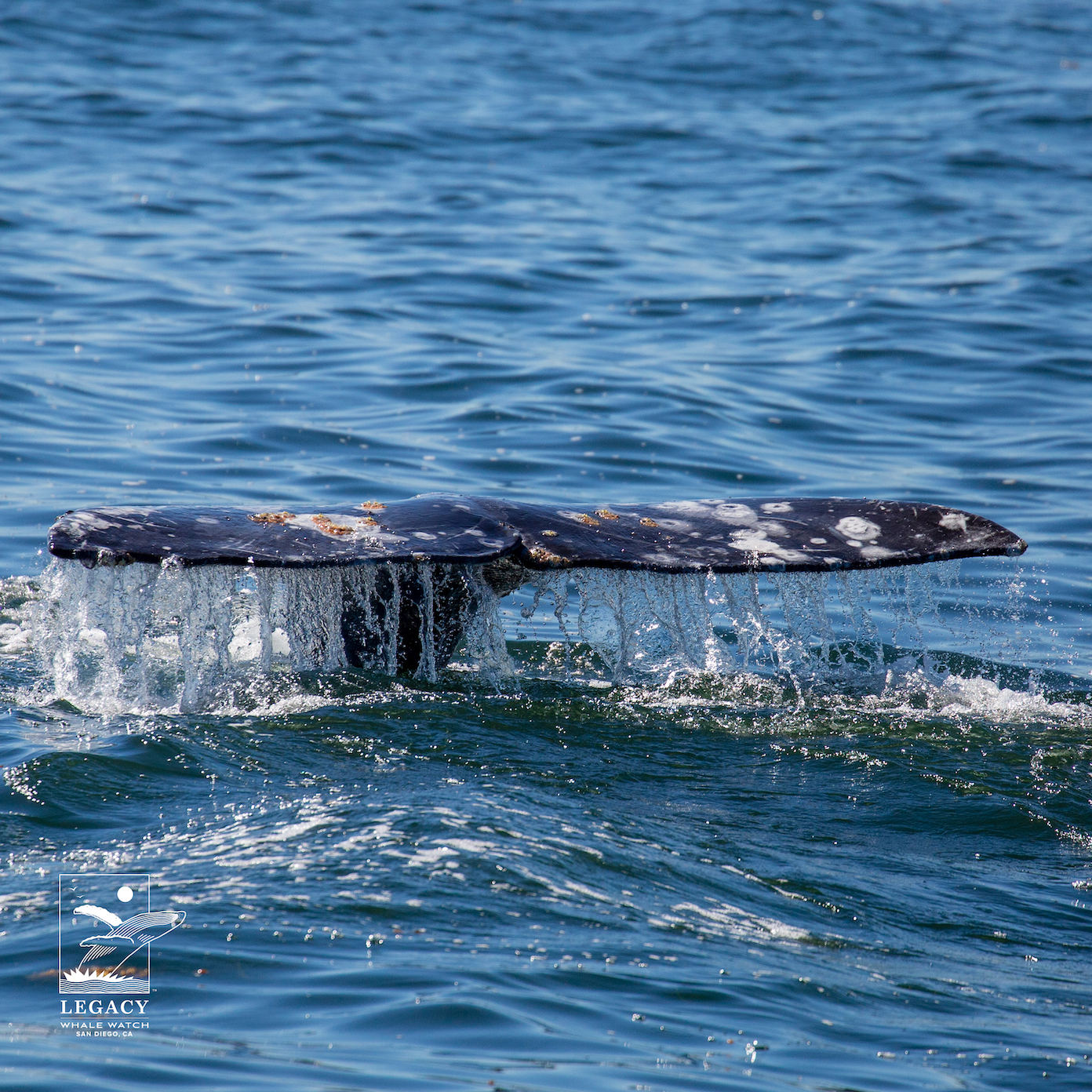 Gray Whale season continues and this past week we got our first sighting of a trio that decided to get a head start on adding some new individuals to their pod. This past Thursday morning we spotted the large, heart-shaped spouts of a trio of Gray Whales early in the tour. As we made our way over to investigate, we noticed that these whales were not behaving normally. They were not heading in any particular direction and we kept seeing sides, pectoral fins, bellies, and strange splashing. We realized that these whales were mating, or about to mate, when we got closer. We love to see our Gray Whales adding to their population. Their population estimate is around 26,000 individuals and their story is one of conservation gone right. Back in the 1900's, Gray Whales were hunted heavily by whalers. This species, that migrates close to shore and mates/gives birth in shallow lagoons, were prime targets for the whaling industry. In the 1950s they were placed on an endangered species list. In 40 short years, Gray Whales were removed from that list, making them one of the more successful conservation stories. Thus, it's great to see our Gray Whales making more Gray Whales.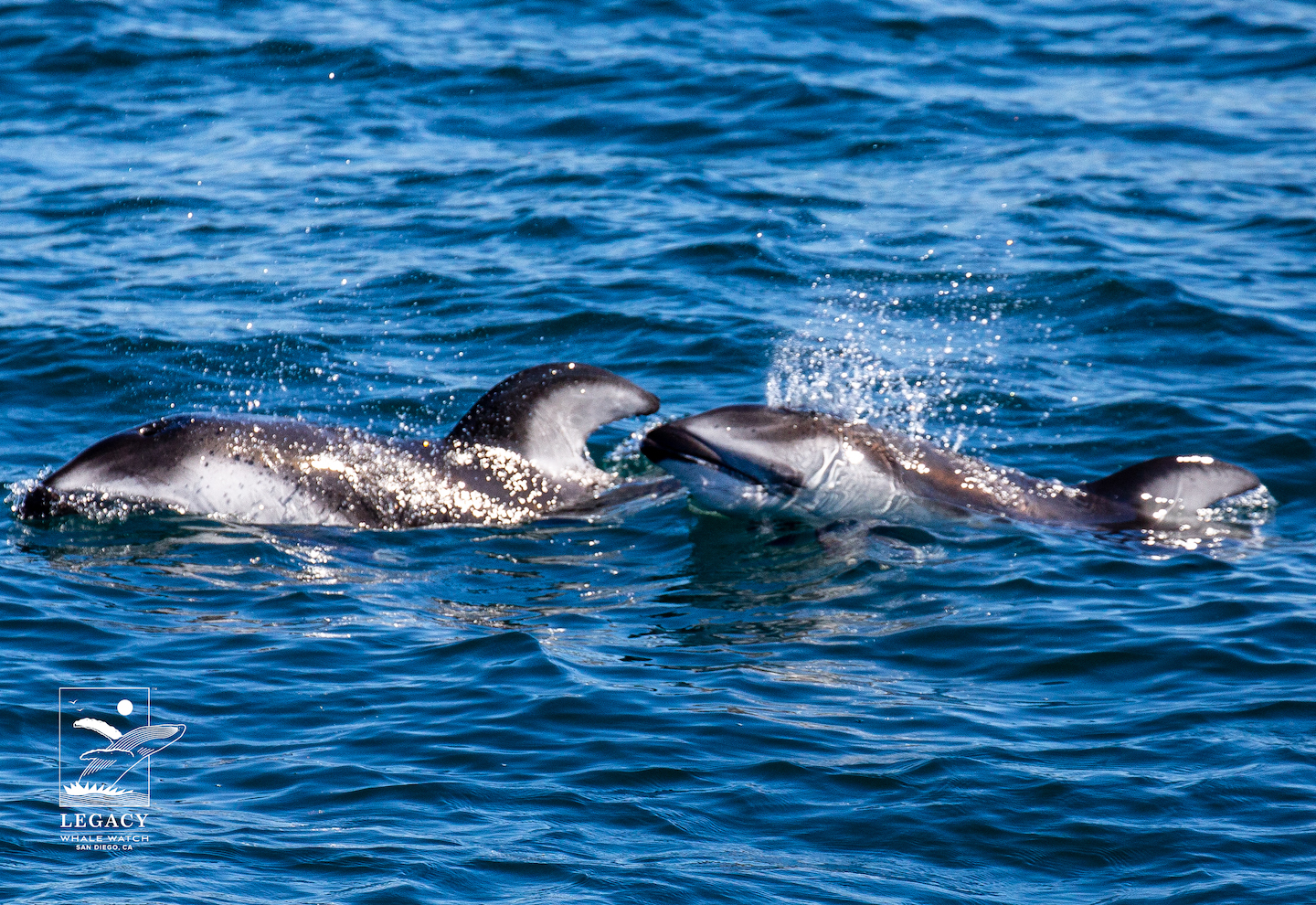 Pacific White-Sided Dolphin were seen on a few trips throughout the last week. Typically seen at the start or end of the trips, these beautiful, unique dolphin are a seasonal treat that we are not ready to give up yet. This past week we saw a group that were quite excited by our mating Gray Whales. Interestingly, it is very common for dolphins and other smaller marine mammals to surround mating whales. The whales do not seem to mind, and neither do we! Always exciting to see our black and white Pacific White-Sided Dolphin out there.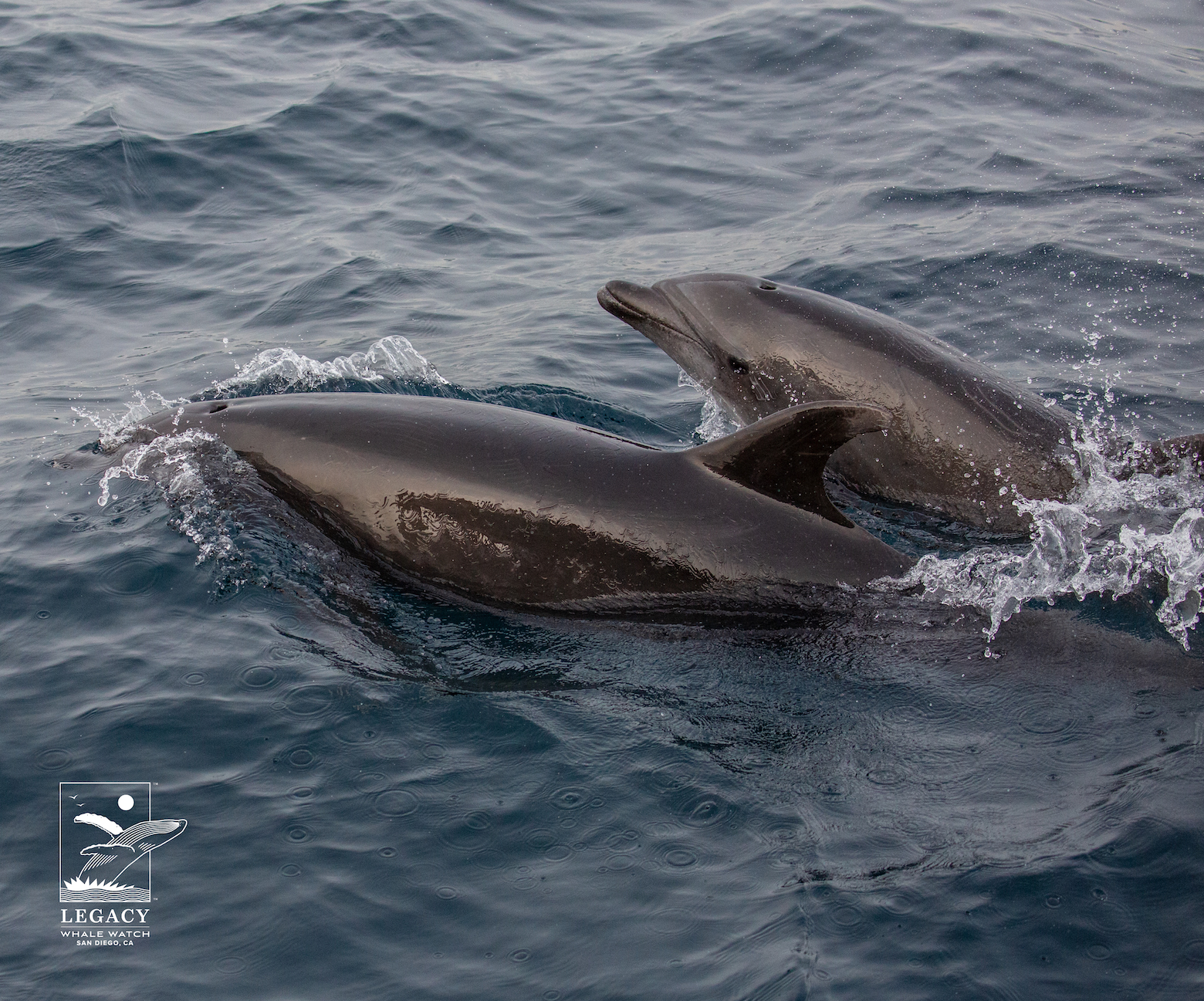 Bottlenose Dolphin were spotted on one trip this past week. They were spotted in smaller number and close to shore. These "inshore" bottlenose tend to be a little less friendly than their offshore counterpart, as they have to deal with boat traffic around jetties and harbors. Nevertheless, seeing these incredibly intelligent dolphin makes the day that much better. We hope to see more of our bottlenose dolphin, especially since they have been quite elusive over the last month or so.
With another week of whale watching under our belts, we look forward to the next week. Gray Whale season continues and we expect to see more of their pod as they trickle down from the north. That being said, you never know what you are going to see on the ocean in a given day.
As always, you can book your trip here on our website or by calling us at 619-309-1680.
We hope to see you soon!